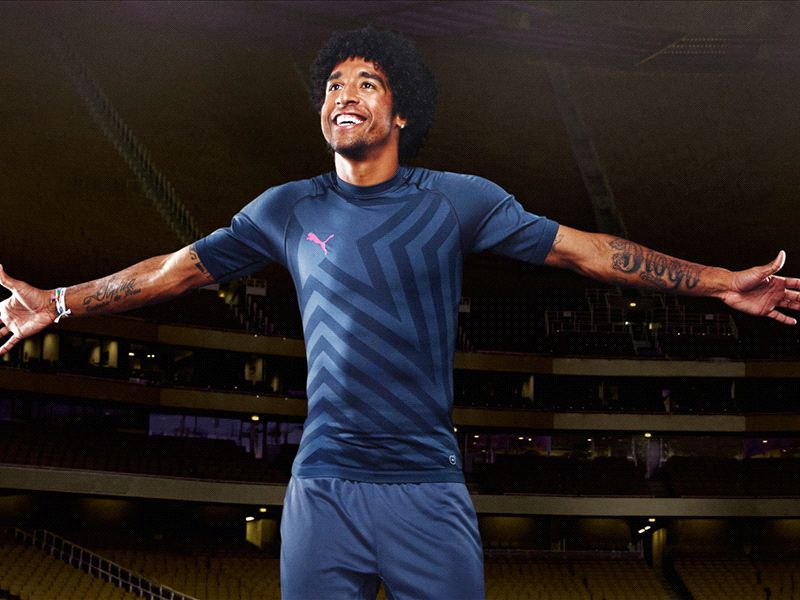 EXCLUSIVE
By Fabio Porta
Bayern Munich
defender
Dante
believes
Marco Reus
has the potential to become one of the top 10 footballers in the world.
The Brazilian, 30, who played with Reus at Borussia Monchengladbach for three years, faces his old team-mate in the DFB-Pokal final against Borussia Dortmund in Munich on Saturday.
"Marco Reus was one of the strongest forwards I have played against this season,"
said Dante, at the launch event for the new PUMA Tricks boot
.
"He has the quality to become one of the best 10 players in the world."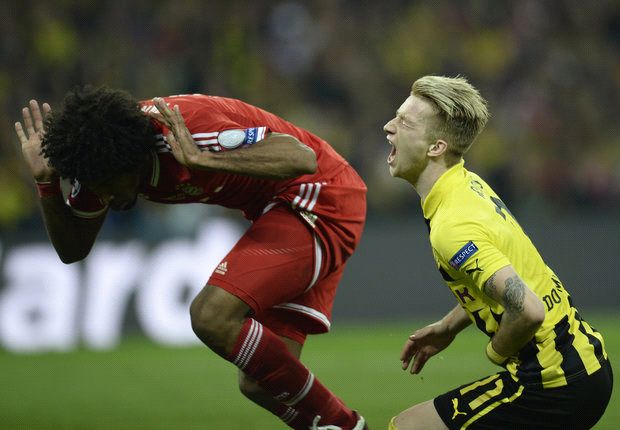 Tyrannosaurus Reus
| The BVB star played alongside Dante at Gladbach for three years
Bayern went into this season as Treble winners and were favourites to retain the Champions League until they lost out 5-0 on aggregate to Real Madrid in the semi-finals.
Dante has been concerned by the club's disappointing form since they sealed the Bundesliga title at the end of March, but insists Pep Guardiola is the right man to take them forward.
"Until [we won the Bundesliga in] Berlin we were the best team in the world, unbeaten. Now people question if the philosophy fits? That's sad," he said.
"Germans are very intelligent and structured people, they should never ask this question. Pep Guardiola won the German title after just 27 games by conceding 13 goals. At this point, everything was fine.
"Then we lost our rhythm - that was our mistake. We focused on the Champions League. The defeats against Augsburg and Dortmund hurt us, but his philosophy fits 100 per cent to us. We stay 100 per cent behind him and we will fight for his philosophy until the end.
"In the Champions League results can depend on small details, like set-pieces. It's a pity, because we played well in Madrid [when they lost 1-0]. In Munich, we had a good 15 minutes, then we conceded from a set-piece, this destroyed us. After the second goal it was really difficult.
"But Real Madrid never showed that they were better than us. They scored the goals, but almost only by set-pieces. In the Champions League, it can depend on that."
Dante, who is set to feature in his first World Cup finals in Brazil next month, has three years left on his contract with Bayern.
"I am happy at Bayern," he added. "I'm in the first team, everything is great. My aim is to stay here as long as possible. If I could end my career in Munich, I would be the happiest man in the world. I never identified myself so strongly with a team like I have at Bayern.
"If Bayern didn't want me, it would be a different case, but I will always be a fan of this club. This team, these fans and the city have given me a lot."
For more information on the PUMA Tricks boots and the nature of believing, visit: www.pumafc.com
#startbelieving