World Cup
Xavi: I want to make Qatar competitive at World Cup 2022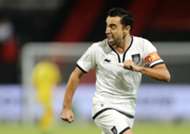 A day after Hassan Al Thawadi, the Secretary General of the Qatar's Supreme Committee for Delivery and Legacy (SC), called for Xavi Hernandez to be the national coach of Qatar, the Al Sadd midfielder stated that he would like to help Qatar in any way possible to be competitive at the World Cup 2022.
The 37-year-old is in the final year of his contract and has spoken of his desire to be a coach in future. Xavi is also undergoing coaching licenses and is working closely with the Under-20 national team of Qatar. Just like Pep Guardiola, Xavi too is taking his first lessons in coaching in Qatar.
"I'm honoured that Hassan Al Thawadi thinks that I can be the coach of Qatar. Yes, I would like to be a coach but I'm using this time to get my coaching licenses. I want to start coaching and yes, it could be one of the options that I coach Qatar. It is an exciting project and I am very grateful to the country. I would like to help in any way for them to be competitive at the World Cup," said the former Barcelona medio.
With the ultimate aim to be a coach of Barcelona in the years to come, Xavi was questioned if he would be willing to spend his formative years of coaching in Asia.
"Why not? It could be in Qatar or another place in Asia. I would like to start here in Doha and maybe later in the national team but what is clear is that I would like to coach and be on the field," he replied.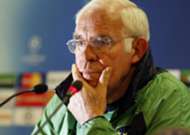 He reiterated that his coaching style is certainly influenced by the likes of Pep Guardiola, who was his coach at Barcelona for four years, and the late Luis Aragones who led them to the famous European Championship triumph in 2008.
"Luis Aragones and Pep Guardiola were probably the best coaches I have had. Also, I have worked under Frank Rijkaard, Louis Van Gaal, Luis Enrique and have learnt from all of them. I have enjoyed very much working under (them).
"I have had the chance to be with the best coaches in the world. Aragones and Guardiola had a style of football which was attack-minded with possession. Guardiola is now one of the best coaches in the world."