Serie A
Who is your favourite Serie A player?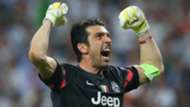 Is the Italian football league the best in Europe? Do you support the Bianconeri or the Rossoneri? And who is your favourite player?

We want to know everything you love about Serie A. Fill in the survey below to give us your thoughts!
document.write('');