Gaming
VOTE NOW | Mandžukić, Costa OR Ibrahimović? Who resembles more to NOMAD of Call of duty: Black Ops 4?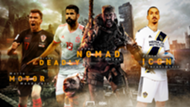 Next on the list of polls we ask you to help us identify the athlete who is the closest look-alike to specialist character – Nomad in COD: Black Ops 4.
At first glance, Nomad looks like the A-team character of Bradley Cooper, but keeping that aside, he is skilled at racking up kills without doing anything thanks to his unique abilities and his support element in the face of his own personal attack dog. No rules applies to them.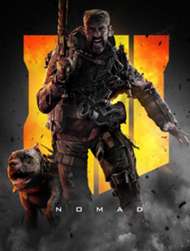 Mario Mandžukić:  At 6-foot-3, Mandžukić is the conventional striker who distracts his opponents with his lack of pace but it would be hard to find a defender that can actually match up head-to-head with him. And a liked characteristic of the Croat is that he is not afraid to put his life on the line for the team.
Diego Costa:  The Spaniard is known as the villain of the game but his passion for any team he is featured in is clear. Just like Mandžukić, it's not uncommon to see the forward bandaged up apart from his usual characteristic of making a nuance of himself against his opponents.
Zlatan Ibrahimović:  There are no words to describe the lanky Swede who recently has described himself of coming from another planet.
That said, now it's your time to vote on the player that best matches with Nomad? Vote below: