Gaming
VOTE NOW | Bale, De Bruyne, Robben? Who resembles more to BATTERY of Call of duty: Black Ops 4?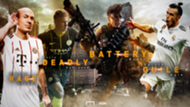 Next on the list of polls we ask you to help us identify the athlete who is the closest look-alike to specialist character – BATTERY in COD: Black Ops 4.
Battery can really strengthen the team, especially when it comes to being cramped up in small spaces. She bravely functions in the offense, deftly crisscrossing environments while destroying hard to break defenses.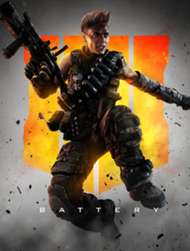 Gareth Bale: Bale's versatility is his strongest asset with a potential to utilize his innate skills all across the field. The Welshman can play on the right, on the left, up front or even on the back (left).
Kevin de Bruyne: The Belgian is probably the most gifted attacking midfielder if not among the top 3 in the English Premier League. A footballer who can make things happen, which includes finding a player at the end of a whipped ball to him striking with an intensity that the ball wizzes past the GK.
Arjen Robben: The left-footed Dutch is a world class athlete with pace to kill. He does not just dribble the ball, but he dribbles with the ball at close proximity to a point that it may seem like he is airborne.
That said, now it's your time to vote on the player that best matches with Battery? Vote below: