Friendlies Women
The rise and 'fall' of the Harambee Starlets! Who is to blame for the poor show?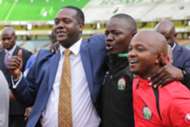 It's two years since those images showing Kenya national women team players tossing Football Kenya Federation president Nick Mwendwa in the air and holding him back in that all too common celebration style made it to the papers.
On the day, Harambee Starlets had pulled off what pundits considered the unthinkable, by defeating Algeria to qualify for the 2016 Africa Women Cup of Nations.
This was the first time in more than a decade a Kenyan national football team would be playing at a continental tournament. Unbelievably, this feat occurred barely three months since Mwendwa, known in local football circles as 'Nick', had been elected to office courtesy of a landslide victory.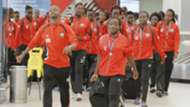 Meanwhile, an equally excited Hassan Wario, who was at the time serving as Sports Cabinet Secretary, joined the celebrations, storming the pitch and jumping up and down with joy alongside the excited players.
Watching from a far, one would have been forgiven for referring to this occasion as a new dawn in Kenyan football. At the time, Mwendwa was seen as the man to herald Kenyan football - which has struggled for decades – to the next level, whilst using the Starlets as a template.
Hang on a minute, what a different two years can make! Fast forward to last Saturday, the Harambee Starlets silently landed in Nairobi from Kigali, Rwanda, after putting up one of the most disappointing performances in their recent history.
Currently considered bigwigs in East and Central Africa and one of the most improved sides in Africa so much that Fifa has commissioned a special fund to bankroll a women league, Starlets slumped to a fourth place finish at the five-nation regional competition won by Tanzania for a successive time.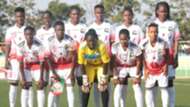 At the week-long event contested on a round robin level, Kenya only managed a solitary win in four matches over bottom placed Rwanda, losing to Ethiopia and Uganda along the way.
David Ouma's charges also played out a one-all draw versus the eventual winners. You need to compare these results with those recorded by this same set of players during the last edition of the games played in Uganda two years ago.
Then, Starlets arguably was the most impressive side at the last edition of this tournament in Uganda in 2016. The Kenyans secured a second placed finish – behind Tanzania –scored 23 times in five games en route to the final, including an 11-0 victory over Zanzibar and 4-0 thrashing of Uganda.
The team's slump meanwhile, can be traced to earlier this year when the squad missed out on the opportunity to qualify for the Africa Nations Cup following a controversial loss to Equatorial Guinea.
So what's exactly going wrong?
Dutch trained Ouma claims his team was unlucky. "We missed so very many chances at the tournament but that is something that can be worked out, we are building something here and I am certain we will get back to winning ways."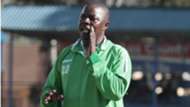 But there is more than meets the eye. Goal understands that the current crop of players is far from motivated. This team for instance traveled for the tourney with little finances after the government delayed in releasing funds.
There are also question marks in player selection with claims some players will always find their way into the team whether in shape or otherwise. Plus, for some odd reason, FKF have found it necessary to juggle coaches in this team. In the past 18 months alone, Musa Otieno, Mike Amenga, Richard Kanyi and David Ouma have handled this team.
Rumours of funny relationship between the players and members of technical bench and management still exist.  A while back the same caused the expulsion of a backroom staff. Question is, can the situation get worse than this?