Serge Yao N'Guessan scores in Nancy League Cup win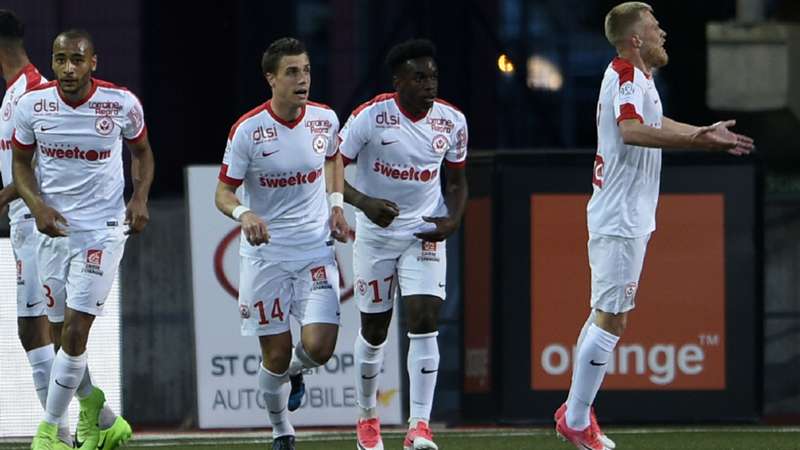 Gettyimages
Ivory Coast international, Serge Yao N'Guessan scored as Nancy recorded a 4-2 victory on penalties over Orleans after the full duration ended 2-2 to qualify for the final stages of the Coupe de la Ligue.
The midfielder drew the first blood shortly after the kick-off when his shot found its way into the net.
Livio Nabab put his side at par with their hosts nine minutes into the encounter with a well-taken strike. Arnaud Nordin registered his name on the score sheet at the nick of 45 minutes as Pablo Correa's men went into the break as leaders.
Karim Ziani converted from the penalty spot to take the game to the extra-time.
Both sides could not be separated after additional thirty minutes of action and the Stade Marcel Picot giants ensured that they finish first in the outing as they converted four of their kicks from the penalty to leave Didier Ollé-Nicolle's team rueing their missed chances having only managed net two of theirs.