UEFA Champions League
Starting Bale in Champions League final is a risk, says Karembeu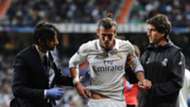 ---

EXCLUSIVE
---
Former Real Madrid midfielder Christian Karembeu has weighed in on the debate over whether Zinedine Zidane should start Isco or Gareth Bale in Saturday's Champions League final against Juventus in Cardiff, saying it would be a risk to go with the Welshman.
Karembeu feels Madrid would be better off starting Isco since Bale is not completely fit and lacks match sharpness, while the former has been in fantastic form of late. Karembeu put forth the 2014 Champions League final between Atletico Madrid and Real Madrid as an example, as Atletico had to substitute Diego Costa early on after starting the striker despite concerns over his fitness. 
EXCLUSIVE: Ronaldo or Dybala goal offer
"They have played well without Bale. Unfortunately for them, he was injured. In the Champions League, it is too dangerous [to risk a player who isn't completely fit]," he explained to Goal.
"You can see in the Champions League final of 2014, Atletico Madrid started with Diego Costa. They had to replace him early on. In the Champions League final, the idea is to minimize the risks.
"Of course, Juventus isn't a small team," the 46-year-old added. "They are very strong. When you see that Juventus can beat Barcelona, that means they have enough talent to beat anyone.
"Real Madrid must be careful as Juventus have talented players such as [Paulo] Dybala and [Gonzalo] Higuain. Higuain was at Madrid and he will try his best to show that Madrid was wrong to sell him."
Real Madrid coach Zidane is on the threshold of completing a league and Champions League double. But he has to defeat Juventus, with whom he lost the 1998 Champions League final before moving to the Spanish capital, where he enjoyed phenomenal success.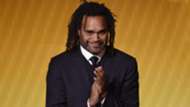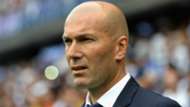 Karembeu, who was part of the 1998 Real Madrid team which defeated Juventus 1-0, feels the upcoming final would be a momentous occasion for Los Blancos' coach. 
"Obviously, it's going to be a great show between two big names, two clubs where Zinedine Zidane has played," he said. "He won the Champions League in 2002 with Madrid and lost the final in 1998. Now Zidane is with Real again as a manager having won the Spanish league.
"Like he said, it's the best moment in his life. I'm sure he will try to get all the players to focus on Saturday's final."
Karembeu also spoke in detail about the 1998 final, describing the win as an inspiration for the Real Madrid sides that came after.
Ronaldo remembers Man Utd good times
"I remember every action," he said. "It was my first final in the Champions League with Real Madrid. It was privilege as we won the title after 32 years.
"It was a big game against an opponent which had Zinedine Zidane, Pippo Inzaghi, Alessandro Del Piero and Edgar Davids. We knew we could defend well. Of course, with the action of Roberto Carlos and Predrag Mijatovic, we managed to score.
"It was great to win this trophy. I'm very proud to be part of the history and to inspire the next generation just like we were inspired by the previous generation of of Puskas, Gento and so on."
The former French international also expressed belief that his compatriot Karim Benzema will extend his contract at the Santiago Bernabeu. 
"Karim has been at Real Madrid for a long time and he is one of the favourite players of Zidane," Karembeu said. "Him and Cristiano Ronaldo are very good together and understand each other well.
"I think he will renew his contract. It also depends on the Champions League final and also on the player with regards to what he wants to do with his future."