Omar Daf delighted with Sochaux job amid uncertainty over his future with Senegal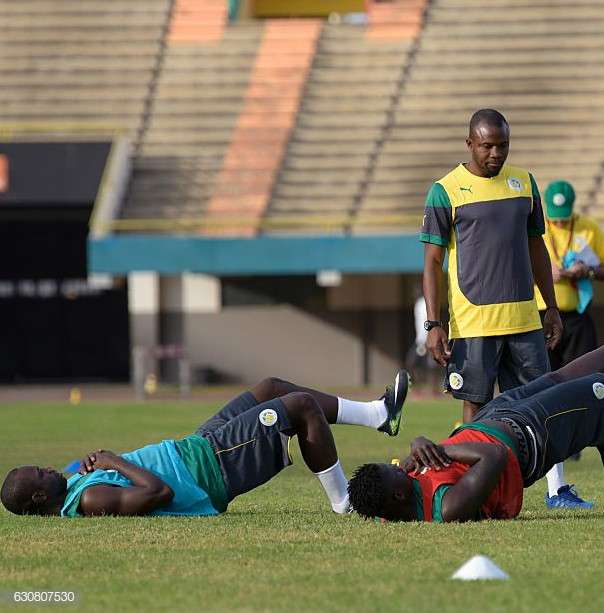 Former Senegal defender Omar Daf's appointment as Sochaux head coach has cast uncertainty over his availability to assist Teranga Lions coach Aliou Cisse in future.
The 41-year-old was Cisse's assistant at the Fifa World Cup in June while he also doubled up as coach of Sochaux reserve team.
Now having been handed more responsibilities at Sochaux, Daf's commitment to Senegal is likely to end.
"Everything went very fast since yesterday but I am very happy because this club counts a lot for me. I have not hesitated to take up the job and now we have to get to work," Daf said at his official presentation as Sochaux head coach.
"For me, the most important thing is to unite everyone, this club has a history and needs to be supported and respected, and I send a message to the fans because we have to get along together. "The details of my contract, we will see later but the most important thing is for me to be allowed to work in the long term.
"We have to find a real identity. In the technical and tactical aspect, we will start by discussing it with the players, then the best will play.
"I have chosen to do this job and I am being given the chance to start here, and I will give my best with the help of everyone who loves the club."
With Cisse's performance-based contract demanding that he wins the Afcon title next year, he is likely to miss Daf if the Sochaux coach is not availabe to assist him.