Liga MX
Monterrey back at home, Veracruz seeks upset and more talking points ahead of Liga MX Round 8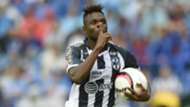 We're back! Mexico qualified for the World Cup during the international break. Liga MX teams for the most part took this window to rest, rather than fleeing to the United States to play friendly games and earn a little more cash.
The players had to enjoy the chance to have a few days off before getting back on the training ground and ironing out the wrinkles showed early in the season.
It's time for everyone to get back to work. Let's take a look at the biggest storylines in the upcoming week of Liga MX action:
---
It's a big weekend for ... Meliton Hernandez
---

Remember Meliton? The Veracruz veteran who strangely was called into Mexico camp for the Copa America in the Miguel Herrera era? Whatever happened to that guy? The answer is he's still playing with Veracruz. The Tiburones Rojos tried to replace him, but Peru international goalkeeper Pedro Gallese suffered a finger injury that will keep him out for around three months. So, the 34-year-old Meliton is back in the starting spot.
He's the temporary No. 1 for a Veracruz team that is in a relegation battle, but as it stands also in the playoff positions. It's a team that has won three matches this season, but all three were against poor teams with two of those three coming at home. That's why a visit to Estadio Azteca to face Club America is an opportunity for Veracruz to prove it's better. To do that, it will have to perform much better than it did in a 4-1 loss to Pachuca two matches ago, the game Gallese left with the injury.
America has plenty of attacking weapons and Veracruz's defense has been poor. It'll be up to Meliton to avoid the gaffes he became known for earlier in his career and make a couple big saves if Veracruz has any chance to upset Las Aguilas. 
---
Match of the Week: Monterrey vs. Necaxa
---

Monterrey has been the best team in the league so far with new addition Aviles Hurtado keying the attack and Rogelio Funes Mori serving as the beneficiary. But the team could find only a draw against Cruz Azul heading into the international break with La Maquina able to rally for a 1-1 result.
As Antonio Mohamed's team returns to action against Necaxa, they'll be eager to show that they haven't lost any momentum during the time off. Necaxa hasn't been bad this tournament, currently sitting fifth with 12 points, and currently is undefeated in its last three matches. A trip to Estadio BBVA Bancomer, where Rayados rarely drop a result, will be much tougher than anything Necaxa has faced so far.
The key will be defense. Necaxa has kept a clean sheet just once in the last five games, and that was a scoreless road draw with Toluca in which the Rayos mostly closed up shop. They might have to employ similar tactics against an attack that so far has stretched teams and scored more goals than any team in the league. 
---
Keep an eye on ... Estadio Hidalgo
---

This is a matchup between two of the best youth systems in Mexico and we should see that battle reflected on the — sorry, hold on, we're just getting word from Chivas center back Jair Pereira.
"Today we're focused on trying to play a very competitive game, trying to get three points that are going to be very important," he said at a news conference. "Today, we're leaving aside the rivalry of who has the best youth system, them or them, no. Today what's important is how the team plays and for us to rediscover the level of the team that we had and try to be the better team on the field and leave with a victory."
All right, so that narrative is out the window. Honestly, while Chivas does develop talent many players grew from other systems. Pereira himself is an example. Pachuca, of course, has sought outside help as well, bringing in Keisuke Honda this summer and also acquiring center backs Omar Gonzalez and Oscar Murillo along with winger Edson Puch in the last few transfer windows.
The strategies for the reigning league and cup champion (Chivas) and the CONCACAF Champions League holder (Pachuca) have worked well in recent history, but both teams currently are struggling. Pachuca had won three straight but fell at Tijuana before the international break, while only Puebla's miserable goal difference saves Chivas from being dead last in the table.
Both teams will eagerly seek out a victory after the break to start a positive trend and get back into the playoff places where they feel they belong. In the Estadio Hidalgo, there are often fears about just how many Chivas fans will be present. Still, the venue is one of the most difficult places in the country for visiting teams to get a win. It will be a fascinating contest.
---
Quote of the Week
---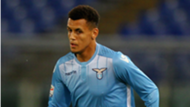 "I've only just found out that the relegation is a bit different to England." - Ravel Morrison, new Atlas midfielder
Not only is Mexico's system different than England's, but the new signing's team is in the thick of the relegation battle. Atlas face off against Tigres on Friday in a match where the home side hopes to take advantage of a Tigres team weighted down a bit by the number of international absences they had during the break.
Morrison won't make his debut with such a short turnaround but figures to play a big role the rest of the season for the struggling Zorros. The good news? Unlike England, only one team goes down in the spring.