Mexico
Mexico wise to be patient during national team coaching search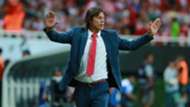 We've all made a panic move. Whether it's paying too much for something while you're online shopping because you're worried the sale is going to end RIGHT NOW or ordering a sandwich that ultimately will leave you unsatisfied because you don't want to inconvenience the lady working the deli counter, there's something in our instinct that tells us we need to act this instant.
Federacion Mexicana de Futbol's new president, Yon De Luisa, is wisely resisting this instinct. When former manager Juan Carlos Osorio declined to continue in his post, there seemed to be a natural line of succession, one plenty both inside and outside the federation were expecting would be followed.
The FMF tried to convince Tigres manager Ricardo "Tuca" Ferretti to move south from Monterrey to be the national team coach. When he once again said no, everyone expected former Chivas manager Matias Almeyda would be the chosen one.
Except, he isn't - or so far hasn't been. Despite Almeyda apparently trying to ratchet up the pressure, frustrating the Costa Rican federation by publicly disclosing the chats they've had about the opening for the Central American national team, De Luisa has not budged. Don't see that as cause for concern, though. 
"Look, I think today the first thing you have to analyze is the project and the profile. More than taking about names, you have to look at the profile and figure out what Mexico is looking for in the next few years," Pachuca vice president Andres Fassi said this week. "Beyond that, I think (it's silly) to automatically fall into the name or names of the options you might have. Suddenly, you're talking about names where the characteristics and goals and projects are really different between one another.
"So, I think the first thing you have to do is outline the profile you want for Mexico and after that look for the name as close as possible to this profile Mexico wants for the next years."
Fassi is right. The months immediately following the World Cup are the rare chill months in international football that allow a federation to step back and actually think about what it needs. Everyone agrees El Tri should get out of the slump in which they're currently mired and get to the quarterfinals of the World Cup for the first time since 1986.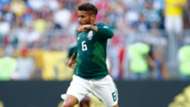 Beyond that, there are plenty of different ideas. Is it time to overhaul the youth system? Should the federation somehow incentivize players to move abroad or focus efforts at home? And what do you do about the players who are achieving success at the youth level but then stalling out? These are questions the senior men's national team manager will be involved in answering.
The FMF is hardly an organization that has been known for its patience over the years, but it may be working from experience. Of course, De Luisa may also just be trying to figure out what's going on as he makes the transition from television executive to sportocrat. Nevertheless, this strategy is one that served Mexico well the last time it hired a manager.
Osorio was an off-the-radar hire to fill the post after Miguel Herrera was fired after the 2015 Gold Cup. It was unconventional, and it took time to find Osorio and work out a deal, but eventually it came through. While Mexico didn't end up getting to the quinto partido this time around, Osorio does leave a positve legacy and set up his successor for success.
Who that successor will be remains to be seen, but there's no point in rushing that decision. Ferretti stepped in as interim manager back in 2015. Having him or another coach do the same for September's friendly matches against Urugay and the United States, a pair of matches less relevant than the prep matches and CONCACAF Cup match Ferretti coached, wouldn't be a bad thing for Mexico.
On the contrary, it would be a sign that they're doing due dilligence and figuring out their long-term goals rather than just bringing on the first coach who would say yes to one of the most demanding jobs in the sport.