Opinion
Marc-Vivien Foe: Remembering Cameroon's Indomitable Lion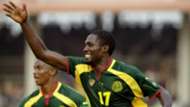 ---
COMMENT
---
Cameroon's friendly against Colombia on Tuesday evening is sure to be a nostalgic and emotional occasion for Africa's champions, particularly as they prepare for the Confederations Cup, which kicks off this weekend.
The last time the Indomitable Lions faced Colombia was in 2003, at the Confederations Cup in France, a match remembered for the tragic passing of Marc-Vivien Foe.
The 28-year-old midfielder collapsed to the turf off the ball in the 72nd minute, and died shortly after arriving at the stadium's medical centre.
Hypertrophic cardiomyopathy, a hereditary condition where the wall of the heart muscle becomes thickened, was ultimately identified as the cause of Foe's premature death, as he became the most high-profile African player to die 'in action'.
Cameroon ultimately beat Colombia 1-0—with Pius Ndiefi scoring the only goal of the game—before falling 1-0 to European champions France in the final when Thierry Henry scored the golden goal.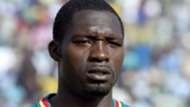 Their showing in Russia will be their first return to the competition since then, with the continental heavyweights—Africa's pioneers in the World Cup—seeing their stock fall in recent years.
In the decade since his Foe's death, his passing has occasionally augmented but largely overshadowed his legacy.
It's become easy to forget just how good he was, and how much he contributed to one of the finest sides ever seen in African football.
He was an indefatigable, powerful box-to-box midfielder in the 'classic African' mode, the kind that arguably led to unrealistic expectations being placed on successors such as John Obi Mikel.
Primarily, he caught the eye with his destructive abilities, as he tackled crisply, chased doggedly, protected those behind him and broke up opposition attacks with relish. However, as his career progressed, he also began to offer more offensively, and a thunderous effort for Manchester City—the last goal scored at Maine Road—lives long in the memory.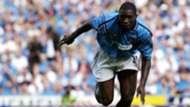 It's testament to his class that he was considered by Manchester United during their peak years under Sir Alex Ferguson, although as with Noureddine Naybet and Lucas Radebe, it remains one of Africa's 'what might have beens'.
Had he switched to Old Trafford in 1998, he would have been part of the side that secured a tantalising treble.
However, as it was, Foe still accrued a significant trophy haul.
He missed much of Lyon's 2000-01 title triumph with malaria having clinched the Ligue 1 crown with Lens previously, but made amends with a key role in OL's 2002 championship success.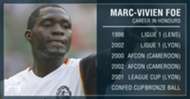 He also collected the League Cup with Lyon in 2001, and was a two-time Nations Cup winner with Cameroon, scoring in both continental competitions.
While the same injury that prevented him from moving to United ultimately cost him a spot in Cameroon's 1998 World Cup squad, he represented the Indomitable Lions in both 1994 and 2002.
Foe's death coincided with—or prompted—a slump from which Cameroon are only just picking themselves up.
After dominating Africa at the beginning of the century, winning Olympic gold in 2000 and the Nations Cups of 2000 and 2002, they failed to qualify for the 2006 World Cup and were the first team eliminated at both the 2010 and 2014 events.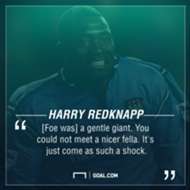 However, despite a series of muddled management tenures and an underwhelming early exit from the 2015 Afcon, they pulled together under Hugo Broos earlier this year to win the title in Gabon, defeating Egypt 2-1 in the Libreville final.
14 years after his passing, Foe was present in Cameroon's finest hour, with players opting to elect shirts with '17' on the back as they enjoyed their title celebration.
There was a deal meaning to their costume shift. Not only were the custom kits honouring the year of their fifth Afcon success—and the end to their 15-year wait for continental gold—but they were also paying homage to Foe, who was wearing his favoured #17 shirt when he passed away.