Indian Super League
ISL 2017-18: Steve Coppell criticizes 'pointless' Super Cup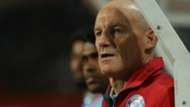 After Avram Grant's criticism of the scheduling of the upcoming Super Cup, Jamshedpur FC head coach Steve Coppell has labelled the knockout tournament as pointless.
The qualifiers for the Super Cup are to be played between March 12 and March 31, 2018, while the final round will end on April 22nd. The venue of the tournament hasn't yet been decided with less than a month to go.
The top six teams of the I-League and the Indian Super League (ISL) would be granted a direct entry into the round of 16, while the bottom-placed teams from both the leagues would be competing in play-offs to fill the remaining four spots.
The reaction to the announcement of the tournament has been mixed with David James talking about the Super Cup positively before his side's match against Chennaiyin while Avram Grant expressed his frustration at the scheduling of the competition.
"I am not a fan of the Super Cup. I can't see the point of playing it," said the former Kerala Blasters head coach ahead of Jamshedpur's Indian Super League (ISL) game against Bengaluru FC.
"Originally I think Super Cup was supposed to be a tournament which was for an AFC (Asian Football Confederation) slot. It is going to take place at a time when the temperatures are going to be in the mid-30s in Kochi from what we have been told," rued Coppell.
"I don't know the format of the tournament and we are two weeks away! I don't think it should be called a Super Cup!"