Opinion
Is a bigger Afcon in the summer good?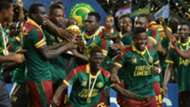 ---

COLUMNIST
Lolade Adewuyi 

Follow on Twitter
---
Politicians hardly keep their campaign promises after the frenzy of victory settles. But Madagascar's Ahmad, backed by the young Turks that propelled him into office, has shown he is not one to take his own words lightly.
He has moved swiftly to fulfil the promises made ahead of March's elections, one of them is to take a closer look at the Africa Cup of Nations calendar and to find ways of expanding the revenue base of the Confederation of African Football and its member associations.
These issues, among many others, have been discussed this week at the Caf Symposium in Rabat, Morocco, where the biggest changes to African football in decades would be ratified. By the time the continent's football chiefs arise from the Extra-Ordinary General Assembly on Friday, we might have a 24-team Afcon, a shift from January/February to June/July and a reworking of the majority of the continent's domestic football calendars to mirror the European season of August to May.
It is about more money, which is why is Caf making all these changes. Nigeria Football Federation president Amaju Pinnick said: "It will increase revenue for Caf and we can triple our income. It will also force more infrastructure development," a tad bit too optimistic even as many countries, including Nigeria, have cut down spending on sport and other leisure activities due to a fall in oil prices amidst an economic recession.
Cameroon is already falling behind schedule on its plan to deliver infrastructure for the 2019 Afcon, with talk that Morocco could step in after their 2015 plans were thrown overboard by the Ebola fever scare that gripped the continent.
But a summer tournament will make African players more attractive to European clubs who will no longer worry about losing their stars for upwards of six weeks every two years in the middle of hot campaigns.
There has been special joy among Liverpool fans who saw their Premier League title chase falter due to the going away of Sadio Mane last January. The Kops have also added the Egyptian winger Mohamed Salah to their ranks this transfer window, so there is truly cause for joy.
But is this change really good for African football?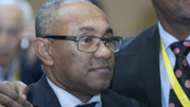 One cannot fault the thinking that has gone into these deliberations. The new guys at the helm of Caf are trying to implement populist ideas that have been bandied around African football for years but stone-walled by former president Issa Hayatou.
The Cameroonian tried to protect the continent with his resoluteness about the tournament remaining in January, a time when many sub-Saharan African countries enjoy the dry weather as against the middle of the year when the heavens unleash their reservoirs upon the land, turning football matches into water polo.
Still, Africa needs to align itself with the world of football as long as the bulk of its star footballers play in European leagues. It is not good to jeopardise the careers of these boys who risk losing their places in their clubs every time they come to defend their countries' colours at the Afcon.
However, one of the snags has to be the expansion of the tournament to 24 teams. This brings with it massive economic and infrastructure requirements – stadia, hotels, transportation – that many countries on the continent will not be able to afford.
So co-hosting could be the future for a 24-team event.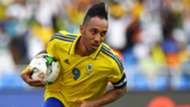 Yet, a recommendation to have come out has been that the tournament could be hosted outside of the continent in countries that can afford eight stadia. I call this poor thinking.
There is no need to increase the number of countries participating in the Afcon if your plan is to host tournaments outside of the continent as well as invite three teams from other continents to participate.
I would say, keep the tournament as a 16-team event where it creates greater competition for qualification and can be hosted by many countries and then market widely to increase revenue. A summer tournament means that the best players would be in attendance, free of club commitments, a big selling point.
The economics of hosting a major tournament is not straight forward, especially in African terms. While Caf wants to replicate the Uefa model which saw a financially successful European Championships that grew to 24 countries last year, the Afcon is not yet at that level in terms of marketability. You cannot become a 24-team event and not be able to find hosts on your own continent. What experience are you going to sell to sponsors and fans?
Caf needs to give a 16-team summer tournament some time to grow before thinking of expansion. The Afcon needs improvement in its fan engagement, television marketing and general organisation.
African football also needs greater accountability in terms of revenues and expenditure. Ahmad promised to reveal the details of deals with title sponsors Total and marketing firm Lagardere when he campaigned against Hayatou.
It is important that the promise is kept so that sponsors can find confidence in the organisation.