KPL
IDCC ruling: Zoo Kericho awarded match against Tusker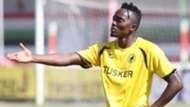 Zoo Kericho have been awarded three points against champions Tusker FC.
The Independent Disciplinary and Complaints Committee has ruled that Tusker forfeit their match against Zoo Kericho for fielding players without valid Football Kenya Federation cards.
Tusker had been charged before IDCC for failing to produce valid FKF cards for their 18 players, during a league match held on May 10, 2017, at Kericho Green Stadium against Zoo Kericho. Tusker won the match 2-0.
"It is beyond conjecture that Tusker FC did not comply with the rules regarding presentation of valid FKF Cards," IDCC said in its ruling.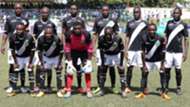 The disciplinary body further stated: "Rule 3.5 (g) of the Rules of Kenyan Football provides inter alia that the referee and assistant referees must inspect and confirm that the players have valid FKF cards.
Rule 3.5 (h) states that 'every player must present their FKF card to the referee before kick off of every match…..'. It goes further to prescribe that a player cannot be fielded without a valid card approved by the referee. It is thus clear that fielding of a player without a valid FKF card renders such player(s) ineligible players."
IDCC thus awarded the match to Zoo on a 2-0 basis.
The Independent Disciplinary & Complaining Committee (IDCC) is the Tribunal for solving disputes in the game of football managed under the auspices of the Kenyan Premier League Limited.