Milan
His age is irrelevent - Donnarumma is incredible, says Joe Hart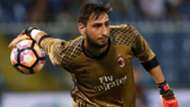 Torino goalkeeper Joe Hart has praised the talent of his AC Milan counterpart Gianluigi Donnarumma, stating that the level of his performances defy his age.
Costa move to China would scare Europe's elite
The 17-year-old has attracted a great deal of attention since emerging in the Milan first-team in October 2015 and taking over as their undisputed keeper.
Donnarumma was quickly seen as the natural successor to Gianluigi Buffon at the national team, while Juventus are even said to be interested in him.
Hart, 29, who joined fellow Serie A side on loan from Manchester City for the remainder of the season, is in awe of the high-flying teenager and has huge expectations of him.
"Donnarumma is incredible, full stop," he told Gazzetta dello Sport. "The fact he's only 17 years old is almost irrelevant and just adds extra gloss to the situation.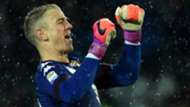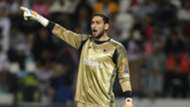 "You can tell he's at the top because he trains at the top. Age can only make him better, but he acts as if he's already got a long career behind him."
Arsenal have been linked with a £50 million move for Hart's team-mate Andrea Belotti, with the club's officials confirming an offer this week, while a Chinese Super League club has also emerged as a potential destination.
And Hart feels the Italy sensation is a supreme talent.
"Andrea is similar to all great strikers, whether they are English or not. It's difficult to find someone to specifically compare him to: he is Belotti and that's all.
"As a goalkeeper, I can say his best qualities are the instinct for goal, his character and the fact he is a team player. He's always got in his mind how to work hard and help his teammates."
Hart has been keeping an eye on the goings on of the Premier League, and has been impressed by Antonio Conte and his Chelsea side, though the England international says his attention is more focused on his new surroundings.
"Chelsea are not a surprise for me and neither is he. As a manager he's always been successful and that's also because he was a great player – just like Roberto Mancini and Sinisa Mihajlovic," he added.
"It's difficult to make predictions in the Premier League, as unpredictable things can happen and I know that well: I won the title in a crazy way and lost one unexpectedly.
Mkhitaryan: Klopp convinced me not to join Liverpool
"I do watch some Premier League football, but my priority now is Serie A, so I try to watch Italian football when possible. It is understandable why the Premier League is more popular around the world, as it's more 'visible' and there's so much on offer. But playing here I have realised how you Italians live the sport with pride and passion.
"People say the English players don't come to Italy because they look down on Serie A, but that's just not true. Aside from the guaranteed earnings from the Premier League, I think it's also because there isn't much of a dialogue between English and Italian clubs: if they communicated more often, these moves would happen more. I see no reason why not."