Africa Cup of Nations Qualification
Harambee Stars success in Afcon offer fresh challenge to build for the future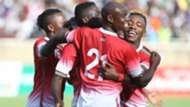 As we celebrate the emphatic win by the national soccer team Harambee Stars over Ethiopia which has put Kenya on the brink of qualification to the 2019 Africa Cup of Nations, it is also time to take stock of the path the team has taken to reach here and what must be done in future to maintain and improve on the standards of the game in the country.
It is no mean achievement reaching this stage the national team beating Ghana and Ethiopia to lead the group, it has been a long treacherous journey that started over five years ago under coach Adel Amrouche, who won Kenya's first East and Central Africa Senior Challenge for the first time in almost a decade. It has been a process and not just a one-day event.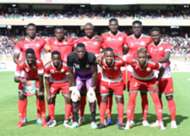 That success brought in belief in the young squad that Amrouche had and it is the bulk of players in that team led by captain Victor Wanyama, Aboud Omar, Eric Johanna, Anthony Akumu among others, who have now matured enough to take Kenya to the Africa Cup of Nations. I do take pride in this success because I was part of the team that started laying the foundation five years back when we were in office.
It is imperative to note that the structures we laid then, among them working closely with the Kenyan Premier League, putting a professional outfit to handle the national team and bringing the government to be part of the Harambee Stars played a pivotal role in what we are celebrating today.
We cannot fail to mention clubs like Mathare United whose structures at youth level has nurtured most of the talent we are celebrating today at the national team. Other clubs too have played a role.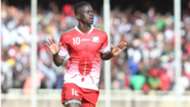 The stability at big clubs like Gor Mahia has seen the national team become stronger because with Gor Mahia players playing at the big stage in Africa, they gained the experience which they have brought in the national team and that has been evident with the emergence of a hitherto unknown Philemon Otieno.
We appreciate all efforts that have been put by all stakeholders to achieve this fete but more so we appreciate the players who did it with little support at times coming to them. They went without pay but never complained.
The coach also went without pay but soldiered on. These are vital lessons we must learn and avoid in future. The interest of the national team must come first if we are to achieve greater success.
The challenge is now on us to build on the current success. We must set up better structures. We need quality playing surfaces like the one at Kasarani. We need to strengthen our leagues especially at the grassroot level which I can sadly say, is in shamble.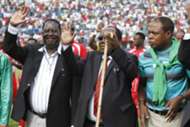 Further, corporate institutions need to come in and work with clubs and other stakeholders not only to market their brands but also as patriots, in that way we would have empowered our youth.
As we prepare to play in the Africa Cup of Nations, our next target should be to take a team to the Olympics and the World Cup within the next decade. I will be there to offer my support and play a role in taking Kenya to greater heights.
Congrats boys for having beared all the odds to put Kenya on track for African Cup of Nations!!
Sam Nyamweya is a former Football Kenya Federation (President).