UEFA Champions League
Full house for La Liga in the Champions League Last-16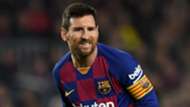 All four La Liga representatives in this season's Champions League are into the round of 16 following the final matchday of the group stages on 11 December.  Barcelona and Valencia both qualified as group winners, while Real Madrid and Atletico Madrid also made it through. 
Not since 2012-13 had all four sides made it through the group stages.
Moreover, with four teams in the remaining 16, LaLiga now accounts for 25% of the teams still in with a chance of winning the trophy. 
Only England can match the success of La Liga teams, with Manchester City, Liverpool, Tottenham Hotspur and Chelsea making it through. Of the remaining sides, three come from Italy (Juventus, Napoli and Atalanta) and Germany (Bayern Munich, RB
Leipzig and Borussia Dortmund) with two more from France (PSG and Lyon).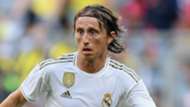 Two of the LaLiga clubs in the knockouts went into the draw as top seeds after finishing top of their group: Barcelona and Valencia. No other league has more top seeds.
Barcelona was drawn against Napoli, while Valencia is to be pitted against another Italian side, Atalanta. Elsewhere, Real Madrid and Atletico de Madrid, as second-placed qualifiers were drawn against strong sides in Manchester City and Liverpool, respectively. Zinedine Zidane's side could have also been drawn against Juventus – which would have set up a tasty rematch with
club legend Cristiano Ronaldo.
While there's still a lot of Uefa Champions League football to be played in the new year, LaLiga teams are in a strong position to continue Spain's dominance in Europe's top continental competition; five of the last six Champions League have come from La Liga.