U17 World Cup
FIFA U-17 WORLD CUP 2017 : The list of items fans cannot bring to the stadium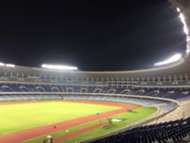 India is all set to host the 2017 FIFA U-17 World Cup scheduled to kick off on October 6. 24 countries from six confederations will be competing for one of the biggest honours in youth football with the matches being hosted in six cities across the country. 
As the kickoff to the FIFA U-17 World Cup in India approaches we give you the lowdown about all the things that the fans cannot carry to the stadium during the games :
1. Any weapon of any kind or any objects which enable the practice of violence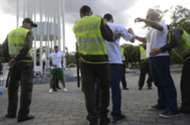 2. Any article that could be used as a weapon or to cut, thrust or stab, or as a projectile - in particular, long umbrellas and other similar implements
3. Bottles, cups (except for plastic cups), jugs, cans or any other form of closed containers of any kind that may be thrown and cause injury as well as other objects made from glass or any other fragile, non-shatterproof or especially tough material or Tetrapak packaging, or even hard cooler boxes
4. Fireworks, flares, smoke powder, smoke canisters, smoke bombs or other pyrotechnics or devices which produce similar effects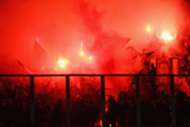 5. Liquids of any kind (including beverages whether alcoholic or not), except if acquired inside the Stadia, contained in plastic cups, and in accordance with the security procedures applicable to the event
6. Food of any kind, except if acquired or bought inside the Stadia or special food for diabetics
7. Any form of narcotics or stimulants
8. Any material related to offensive, racist, xenophobic cause, charity or ideological concern, including but not limited to banners, flags, signs, symbols and leaflets, objects or clothing, which could impair the enjoyment of the Event by other spectators, detract from the sporting focus of the event or which stimulate any form of discrimination
9. Flagpoles or banner poles of any kind. Only flexible plastic poles and so-called double-poles that do not exceed 1 metre in length and 1 cm in diameter and which are not made of inflammable material are permitted
10. banners or flags larger than 2m x 1m. Smaller flags and banners are permitted provided that they are made from material which is deemed "of low flammability" and complies with national regulations and standards are not otherwise prohibited under this Stadium Code of Conduct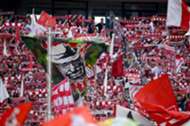 11. Any sort of animal 
12. Any promotional or commercial materials, including but not limited to banners, flags, signs, symbols and leaflets, or any kind of promotional or commercial objects, material and clothing
13. Gas spray cans, corrosive, flammable substances, dyes or receptacles containing substances which are harmful to health or are highly flammable. Standard pocket cigarette lighters are permitted
14. Objects such as ladders, stools, (folding) chairs, boxes, paperboard containers, large bags, rucksacks, suitcases and sports bags. "Unwieldy" is given to mean all objects which are larger than 25cmx25cmx25cm and which cannot be stowed under the seat in the Stadium
15. Large quantities of paper and/or rolls of paper
16. Mechanically-operated instruments which produce an excessive volume of noise such as megaphones, hooters or gas-powered horns, including vuvuzelas
17. Devices that produce laser beams, laser pointers or similar devices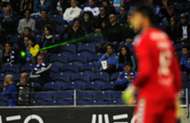 18. Large quantities of powder, flour and similar substances
19. Cameras (except for private use and then only with one set of replacement or rechargeable batteries), any form of video cameras or other sound or video recording equipment
20. Personal computers or other devices (including, for example, laptops and tablet PC's) used for the purposes of transmitting or disseminating sound, pictures, descriptions or results of the events via the internet or other forms of media
21. Any other objects which could compromise public safety and/or harm the reputation of the Event as assessed at the sole discretion of the Event Authorities.