Gaming
Fantasy Football: Alexis Sanchez and 10 other players who should be owned more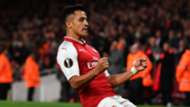 We now have five weeks of Premier League action behind us and, as such, have a much better feel for players and their value.
Now, you probably don't need too much encouragement to own the superstars like Sergio Aguero or Romelu Lukaku, but what about the lesser known or under utilised players? Well, below are listed 11 players who are currently owned in less than 5% of teams in the Goal game that are worth considering as differential plays.

GK: Lukasz Fabianski - Swansea, £6.1, 0.75% ownership
Fabianski has the most saves in the Premier League right now (24) and had three clean sheets in the first five matches.
DEF: Cedric Soares - Southampton, £6.1, 3.33% ownership
This is a week early, but after the Manchester United match you should bring in Cedric who currently has the second highest tally of crosses from the right wing… and he's a defender!
DEF: Gary Cahill - Chelsea, £6.4, 3.46% ownership
Cahill had the second most points by a defender in the Goal game last season and should be owned as such now that his suspension is over.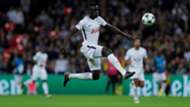 DEF: Davinson Sanchez - Tottenham, £6.2, 1.41% ownership
The summer signing started the last two matches and has seemingly nailed down a spot in what has been the best defence in the league over each of the past two seasons.
DEF: Jamal Lascelles - Newcastle - £5.7, 2.02% ownership
Lascelles has scored in two consecutive matches and kept two clean sheets in the last three matches, and will face Brighton's bottom five attack this weekend.
MID: Christian Atsu - Newcastle, £5.7, 1.75% ownership
The stats said Atsu was performing better than his Fantasy points indicated, but last week's goal was certainly a step in the right direction.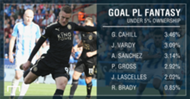 MID: Pascal Gross - Brighton, £5.7, 2.92% ownership
Brighton do not have the most open attack, but Gross leads them in just about every meaningful attacking statistic so when they score, the German is likely to be involved.
MID: Mesut Ozil - Arsenal, £7.3, 4.65% ownership
While he may not start, it's worth including him to tell you that the assists will come soon as only two players (Mkhitaryan and Silva) have more chances created and they have a combined nine assists… Ozil still has none.
MID: Robbie Brady - £5.6, 0.85% ownership
Brady has the most successful crosses in the Premier League and is top five in chances created so why is he owned in less than 1% of teams?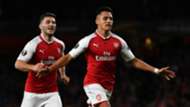 FOR: Alexis Sanchez - £7.9, 3.14% ownership
The Chile international has been given the all clear by Arsene Wenger and the medical team at Arsenal, and should now be on the path to reclaiming his title as best Fantasy player in the Goal game.
FOR: Jamie Vardy - £8.0, 3.09% ownership
His price is a little high, but Vardy is currently third in goals scored this season and is £400,000 cheaper than the two in front of him (Aguero and Lukaku).