World Cup
EXTRA TIME: South Africa reacts to surprising Germany and Brazil World Cup results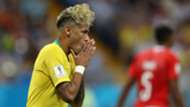 Germany were upset 1-0 by Mexico and that got everyone talking. Then Brazil drew 1-1 with Switzerland.
The unpredictable nature of the results has interested players, the media and fans. Here's how they reacted on Twitter in South Africa.
It even got Bafana Bafana legend Andre Arendse in a sticky Tweet response about his mistake in the 2002 Fifa World Cup against Spain.
All that because Arendse expected David De Gea to save Cristiano Ronaldo's second goal easily. Spain had drawn with Portugal 3-3 earlier.
There was also some talk about Argentina's surprising 1-1 draw with a parked bus, Iceland.
This World Cup is proving to be unpredictable indeed. Brazil failed to win their opening game as Switzerland bursted their bubble.#BRA 1-1 #SUI#WorldCup pic.twitter.com/vJ6D7LhV1m

— Thandi Merafe (@thandi_399) June 17, 2018
Germany needed a Sane for a game like this...

— Daine Klate (@Klatey7) June 17, 2018
When someone touches Neymar.. pic.twitter.com/H7kwEijoMN

— Mike Sanz (@mikesanz19) June 17, 2018
Wow what an upset right there MEXICO !!!!!! Excelente victoria Guess I should have myself some mexican food tonight  #worldcup

— Janine Van Wyk (@Janinevanwyk5) June 17, 2018
Power utility are you there? loadshedding during the world cup amounts to cruel and unusual punishment. Ncedani bo pic.twitter.com/rabo57avly

— Thandi Merafe (@thandi_399) June 17, 2018
To #SSFootball, are you talking about the same Argentina, the defending champions led by Diego Maradona that lost 1-0 to Cameroon in their opening game in 1990? Cameroon were not even placing 10 players in #ARG's box. The #WorldCup is not decided in the 1st game. Cream will rise

— Ignat Football (@IgnatFootball) June 17, 2018
Magic!  https://t.co/MQN2NurIhN

— Vera Pauw (@verapauw) June 16, 2018
What you doing?
Me: Watching the #WorldCup

What you doing later?
Me: Watching the #WorldCup

Next game please.. Binge watching football games!! Loving life right now
 #WorldCup

— Janine Van Wyk (@Janinevanwyk5) June 16, 2018
Kolarov freekick is dench!!! Speed and accuracy!!! 

— Daine Klate (@Klatey7) June 17, 2018
Andre Arendse tells us: "He ( De Gea) should be making a routine save there." Did he forget he drank in a far worse fashion against Spain in 2002?

— Nkareng Matshe (@Nkareng) June 15, 2018
Got to say @Nkareng, very disappointing comment which smacks of a personal agenda, considering I have much respect for you as a professional person.

— Andre Arendse (@TheAndreArendse) June 16, 2018