Opinion
Europe learned from Hillsborough and Heysel - Caf & Fifa must do more after Angola stadium tragedy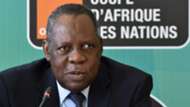 ---
COMMENT
---
Five days have passed since 17 people were killed in a stampede during an Angolan league match in the northwest town of Uige  on Friday in the latest stadium tragedy to hit the African game.
When the news broke at the start of the weekend, it rippled around the Western media, but in the subsequent days, coverage has died down and gone away.
Yet another sob story from Africa; more lives lost, more incompetence, more corruption, and a continent that will never learn.
Angola president Jose Eduardo dos Santos ordered an enquiry in the immediate aftermath of the incident, in order to "establish the cause" of the stampede, but as yet, there's no clarification on the real reason why so many lives were lost.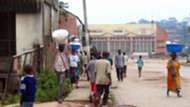 It remains to be seen whether the nation's investigation will come close to understanding the cause of the tragedy and, perhaps most importantly, establishing which lessons must be learned in order to avoid such a disaster in the future.
Sadly, stadium crushes are an all too familiar tragedy in African football, perhaps explaining the collective shrug with which the world's media outlets covered the episode on Uige.
In 2001, in Africa's worst disaster, 127 were killed during a stampede at the Accra Sport Stadium during a match between Accra Hearts of Oak and Asante Kotoko, while 19 were killed at the Stade Felix Houphouet-Boigny in Abidjan ahead of the Cote d'Ivoire's 2010 World Cup qualifier against Malawi.
16 years ago, in the worst sporting disaster in the history of South African  football, 43 people were crushed to death at Ellis Park Stadium during a Soweto Derby between Orlando Pirates and Kaizer Chiefs, as a reported 30,000 fans attempted to pile into the 60,000 capacity stadium, which was already full to bursting.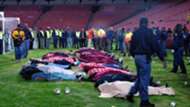 The disaster came a decade after the Oppenheimer Stadium disaster—also in South Africa—where 42 people lost their lives during the same fixture.
This last tragedy came just two years after the Hillsborough disaster, where 96 Liverpool fans lost their lives ahead of an FA Cup game against Nottingham Forest in Sheffield.
While Hillsborough—like Heysel, Bradford, Ibrox—all led to top-down reviews of safety, formal inquiries and, in some cases, changes to stadium design, policing, ticketing and crowd control, Africa shows no signs of learning from its own tragedies.
No one is being held accountable for these disasters, and while the prospect of another 'Hillsborough' in Western Europe is unthinkable, it feels like just a matter of time before Africa is again mourning more lost supporters.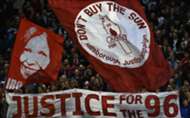 Back in 2004, academic Paul Singh argued that 'premises liability' could be considered 'Africa's shame'…13 years on, is anything different?
And what of Caf's role in improving safety when it comes to matchday going fans on the continent?
The day after the disaster in Uige, Caf president Issa Hayatou issued a statement on the organisation's website, expressing his 'sadness' after the stampede.
"CAF hopes that the Angola FA will fully investigate the matter and will take all required measures to protect football fans and all actors of our beautiful game," Hayatou's statement read, "so as to ensure that no such incident happens in the future. CAF would be keen to receive any report on the matter.
"Rest assured that CAF is at your disposal should you wish any support in these difficult moments,"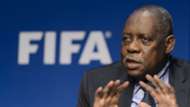 They surely came as warming words for the Angolan government and federation president De Almeida Artur, but practically—getting down to specifics—just how are the confederation acting to ensure that such disasters become a rarity?
Beyond the glib PR commiseration, are Caf actually doing anything tangible to improve matchday policing around the continent and stadium safety?
Considering the knowledge base available to both Caf and Fifa—why are the governing bodies not doing more to assist domestic governing bodies to improve stadium conditions and inform local authorities about how to manage major events.
Then there's the question of resources. Caf are receiving $30 million per year from their recent sponsorship deal with Total, while Orange and Lagardere Group are also wealthy partners.
The prize money allocated for the Nations Cup winners was $4 million, but despite initiatives such as the FIFA/CAF Regional Seminar for National Security Officers, are we really seeing this wealth and this insight channelled back into ensuring that African supporters across the continent can watch matches without fear of injury or death?