African All Stars
Does Ebuehi injury cap off Nigeria's worst week in recent memory?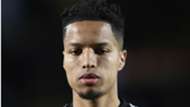 ---
COMMENT    By Seye Omidiora     

Follow on Twitter
---
Just when you thought it couldn't get any worse for Nigerian football following the events over the last week, the news of Tyronne Ebuehi's ruptured anterior cruciate ligament (ACL) has seen the African nation slapped with another setback.
If by chance you need a refresher, the previous week began with information regarding Salisu Yusuf's malpractice – which saw him caught on tape receiving an alleged $1,000 bribe – while, with the week running to a close, Carl Ikeme called time on his professional career having spent 18 years at Wolverhampton Wanderers, making 200 appearances for the Molineux club.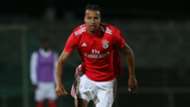 For Ebuehi, the unfortunate turn of events halts his positive development from the last couple of seasons which saw him rise from ADO Den Haag to landing a huge move to
Benfica
.
Given the precedent with ACL injuries, the right full-back is expected to be out for a period between six to nine months which basically rules him out of most – if not all – of the upcoming campaign with Rui Vitoria's side.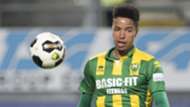 When you put the aforementioned progress in perspective, the natural reaction might be to feel sorry for the ADO Den Haag academy graduate.
Having made 78 first-team league appearances across four seasons from 2014/2015, the 22-year-old then secured a huge move to the Portuguese giants before being selected by Gernot Rohr as part of the 23 to represent the Super Eagles at the World Cup in Russia.
Ebuehi showed he just wasn't there to make up the numbers.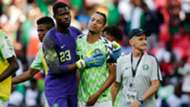 Initially selected as backup to Abdullahi Shehu, he impressed in pre-World Cup friendlies at the incumbent's expense, which prompted calls for him to replace the Bursaspor defender in the side.
Following his decent 45-minute appearance at left wing-back in Nigeria's 2-0 win over Iceland (having replaced Brian Idowu at half-time), he was perhaps unlucky to miss out on the 2-1 Argentina defeat as Rohr kept Idowu in the side.
However, one would've sensed the impressive Ebuehi was primed to break into the side sooner rather than later and he would've had the upcoming Africa Cup of Nations qualifiers against Seychelles, and double-header with Libya in September and October respectively in his sights to force himself into constant selection.
However, injury has robbed the young defender of that.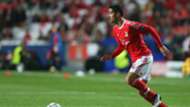 It is anyone's guess how his new club reacts to his long-term absence.
Andre Almeida – with whom Ebuehi was to slug it out for a starting berth – remains the first choice, and now looks set to stay so unopposed. While electing to splurge on another right-back won't come across as fiscally irresponsible given the current circumstances, you do wonder if looking within might be the better choice.
Wideman Eduardo Salvio remains the favourite to play in Almeida's absence, and while he might have reservations at being played deeper, the Argentina international would definitely put in a shift to help the side over the course of the campaign.
The other options would be promoting either Simon Ramirez (19) or Alex Pinto (20) from Benfica B while returning loanee Mato Milos may yet get his chance with the side.
Choosing to find a solution in the transfer market now would surely hamper Ebuehi upon his return to the side, and you sense he'd hope his manager plumps for the latter options.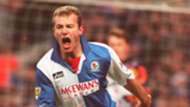 The road to recovery with ACL injuries may be arduous, but the full-back will need to wholly focus on his rehabilitation and remain patient through the process.
While the severity of the injury is apparent, it's definitely not a death sentence for his career! 
A 21-year-old Alan Shearer overcame his brutal injury sustained in 1992 with Blackburn Rovers to become the Premier League's all-time top scorer, while Ruud van Nistelrooy bounced back from his completely ruptured ACL in 2000 to have an excellent career at Manchester United.
Even more encouraging news for Ebuehi is the fact that Antonio Rudiger recovered from the same injury sustained before Euro 2016 with Germany – shortly after his permanent move to AS Roma – and has gone on to play 53 league games for I Giallorossi (26) and Chelsea (27) over the last two campaigns.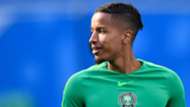 Others haven't been so lucky, though, and you could point to the situation of Kurt Zouma and Abdul Baba Rahman in west London as two players whose career trajectories were altered by the same injury.
The former hasn't been able to get a run of games for the side since he suffered the horrific injury in 2016 while Baba Rahman has fallen further down the pecking order with the Blues.
Nevertheless, Ebuehi has got to focus on the positive side of things in his recuperation.
For Nigerian football in the last week or thereabouts, it has not only rained, it's poured, and while Ebuehi's long-term injury has seen the recent spate of ill-fated events continue for the bleeding nation, providing the young player with the necessary support will be imperative as he sets out on his long road to recovery.