Complacent Faouzi Ghoulam needs Premier League move to become a winner
---
COMMENT 
---
Watching Napoli under Maurizio Sarri as they weave patterns and rope-a-dope teams with intricate build-up is quite the experience, revered by purists as the footballing ideal even in an era when playing out from the back is all the rage, and 'hoofing it' has achieved taboo status.
The Neapolitans have bewitched and beguiled, and while the comparative might and greater defensive fortitude of Juventus has consistently made light of their title aspirations over the years, this season there has appeared a chink in the previously impervious Old Lady.
Both sides have been perfect so far in Serie A, but the departure of Leonardo Bonucci has proved a hammer blow; without the same solidity, there is a quiet optimism that there is no better time for Napoli to finally ascend.
With Dries Mertens flourishing at centre-forward, Jose Callejon stretching teams and Marek Hamsik driving them on, there is an irresistible quality to Napoli at their best. Arguably though, it is the left flank, where Lorenzo Insigne links up superbly with Faouzi Ghoulam, that carries the most potent attacking threat.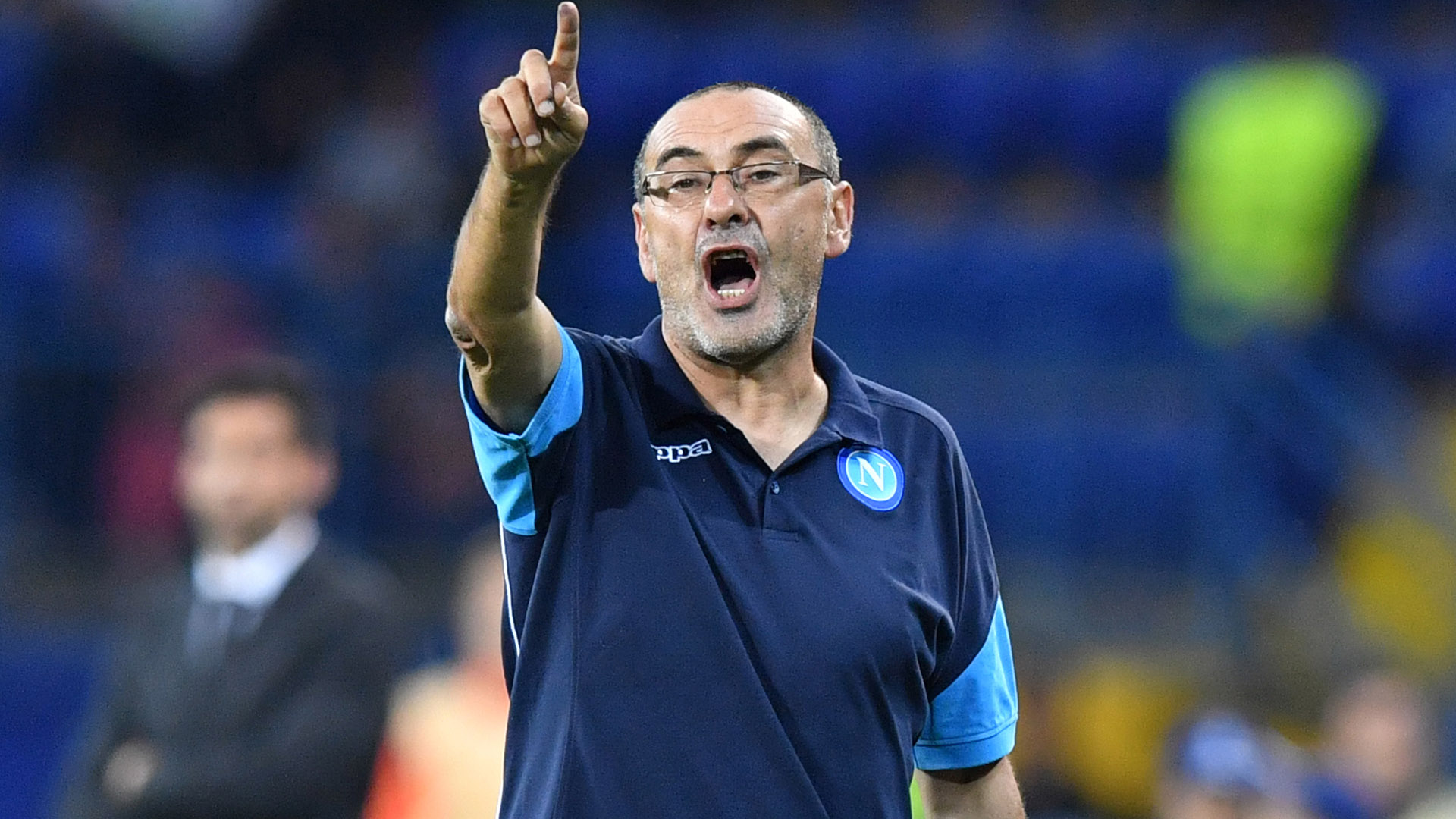 The Algeria international in particular is a major part of how Sarri's side attacks, and has begun the season in splendid form, with a goal and two assists in the eight-game-old campaign. Compared to right full-back Elseid Hysaj, who is more conservative, Ghoulam frequently gets up the pitch on the outside to support attacks. His dynamism to get forward and overload the left side of the attack is crucial in getting Insigne time on the ball, and in freeing Callejon on the opposite flank, building up on one side to finish on the other.
His delivery is also top notch, probably rivaling that of Manchester City's Benjamin Mendy for accuracy, as he hit double figures last season in assists, no mean feat with 5'6" Mertens as a target in the centre. The season before, he only managed four though; clearly, aged 26, the former Saint-Etienne man is now entering his years of peak productivity.
With this in view, there is understandably some intrigue over his contract situation. It is understood that talks are underway to extend in Naples, but it is a bit of a surprise that Napoli have left it as late as they have: his current deal runs until next summer, after which he could leave on a free. Reportedly, the player's representatives want a release clause included in a new deal, a potential loophole which Napoli are keen to avoid.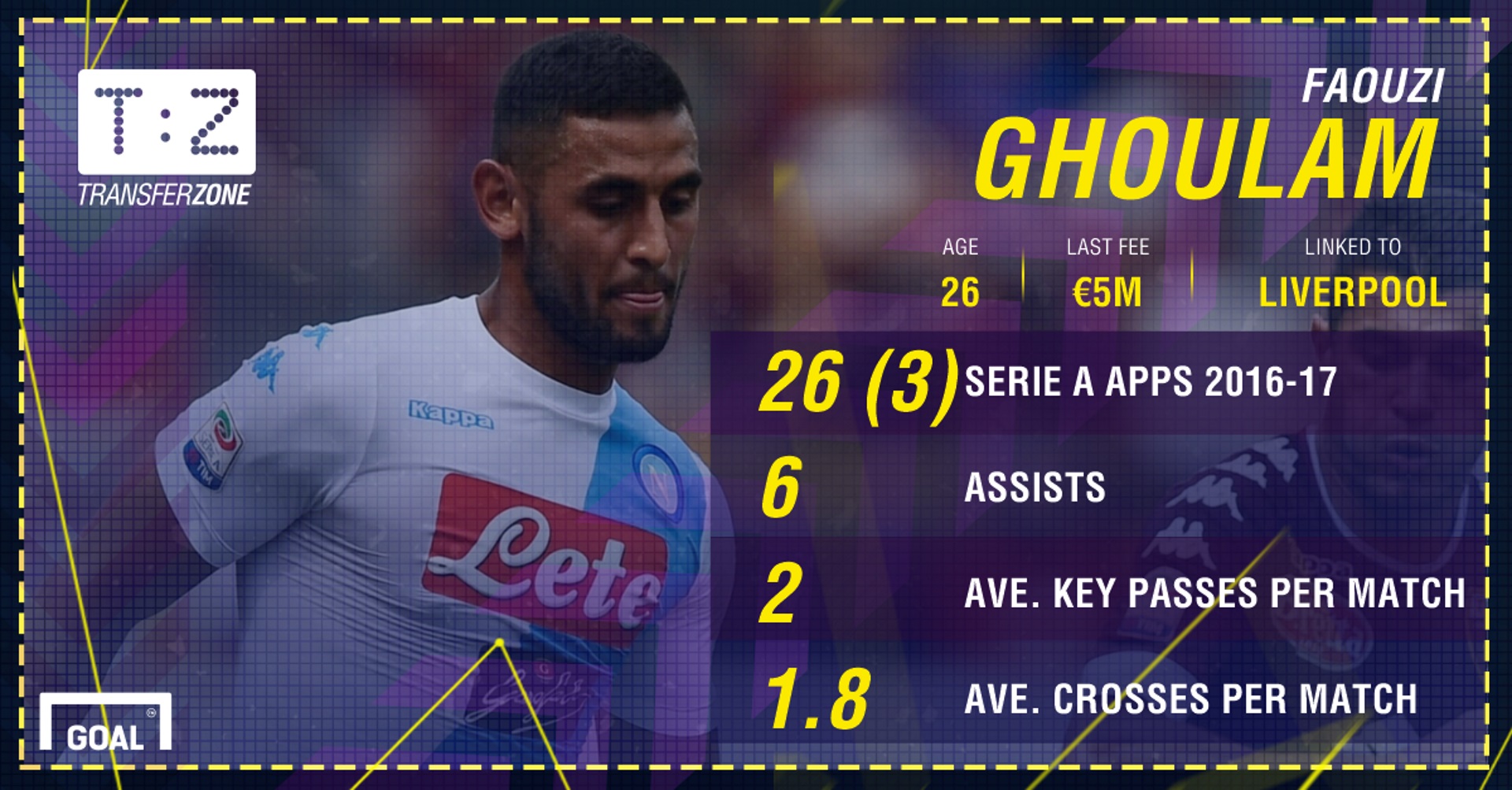 There is no shortage of suitors, as his ability is both considerable and indubitable.
Juventus, as well as their former boss Antonio Conte, are strong admirers, while Tottenham Hotspur responded to Danny Rose's verbal incontinence over the summer by indicating an interest in his services. Liverpool were another named suitor before the season started.
However, a steep asking price, reportedly around £35 million, proved a deal-breaker. Should both Ghoulam and Napoli fail to reach an agreement though, Spurs could be back in for him in January, and get him to sign a pre-contract agreement ahead of the summer.
There is a case to be made that, with his best years just coming into view, a move to the Premier League would be the better decision.
While Napoli are certainly on the up, and are playing the most aesthetically pleasing football in Europe, their continued inability to topple Juventus and break their glass ceiling remains a huge black mark. Moral victories are a flimsy, dewy thing, and as the realities of modern football become harsher, substance is required to validate beauty.
There can be no shame in the loss to Shakhtar Donetsk on Matchday 1 of the Champions League, but Sarri's men displayed some of the worrying frailty and naivety that has so far robbed them of meaningful silverware. The evidence that a sea change is here is scant, and a footballer's career at the top is a short one.
A move to England would also serve as a gauge to determine just what his level is.
For all his qualities, he has pretty much been first choice since moving to Italy, and has faced no real competition for his spot. While this has allowed him develop unhindered, the lack of pressure on him seems to manifest itself in lethargic performances on the international stage with Algeria, for whom he often cuts an effete figure.
He may well be the finest left-back on the continent, but a cushy job in Naples has sapped much of his fight when the rough and tumble of the African game is afoot. The greater intensity of the Premier League more closely mirrors the sort of tempo he will need to master in order to get to the next level, both personally and for Les Fennecs.