Transfers
Catch him if you can, Arsenal! Wenger to be punished again for letting speedy Sane go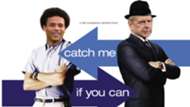 Napoli full-back Elseid Hysaj was confident of nullifying Manchester City winger Leroy Sane ahead of Wednesday's Champions League clash at the San Paolo.
"Sane is a good player, technically and physically strong," the Albanian acknowledged, "but I have already studied how to stop him."
Unfortunately for Hysaj, he couldn't even catch Sane, let alone stop him. He breezed past one player after another in Naples, as well as providing the final ball for two of City's four goals.
On Italy's Mediaset Premium , legendary coach Arrigo Sacchi called him "a phenomenon", while one disbelieving viewer wrote in to say that "The next time I need to get a message to someone, I'm just going to write a letter and give it to Sane because he's quicker than email!"
Sane is certainly fast. Indeed, he is officially the fastest player in the Premier League, having set a new speed record of 35.48 kilometres per hour in City's 1-0 win at Chelsea last month.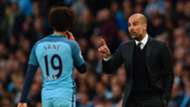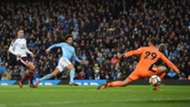 He has been blessed, physically, which is perhaps unsurprising given he is the son of Regina Weber-Sane, who won bronze for Germany in rhythmic gymnastics at the 1984 Olympics in Los Angeles, and Souleymane Sane, the former Senegal striker.
However, at Schalke, it was felt that he often took too much out of the ball, while there were regular lapses in concentration, which is why Arsenal pulled out of the race to sign Sane last year. The Gunners had scouted him in 2015 but felt that £37 million was not a price worth paying for such a raw talent.
Pep Guardiola, though, was unperturbed. The Catalan coach saw the same failings that Arsenal had but he was supremely confident that he could turn him into a superstar.
Sane, though, initially struggled to settle at City, but as team-mate and compatriot Ilkay Gundogan explained: "He had a few difficult months, but that's very normal for a young guy like him. Especially to join a new country, a new language at 20 years old."
Understanding what Guardiola wanted from him was even more difficult but Sane became arguably City's most important player during the second half of his debut season at the Etihad.
Just before Christmas, he netted his first goal, against Arsenal, whom he will face again at the Etihad this Sunday, and it sparked a sensational run of form, which, agonisingly for Arsene Wenger, included another goal against the Gunners in April.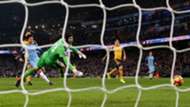 With Sane hugging the left touchline, and Raheem Sterling do likewise on the opposite flank, Kevin De Bruyne and David Silva were released to wreak havoc through the middle, essentially laying the foundation for this season's remarkable form.
However, it is worth remembering that Sane had fallen out of favour at the start of the 2017-18 campaign, with Guardiola not in the least bit happy with the condition in which the 21-year-old had returned from summer surgery.
"He didn't do a good pre-season," the City boss stated. "He didn't deserve to play." So he didn't, at least not from the start.
Sane began just one of City's first five Premier League games, with even a two-goal cameo against Liverpool not deemed enough to earn him a recall against Watford the following weekend.
However, Sane made the most of his outing against West Brom in the League Cup, netting twice to force his way back into the team and he hasn't look back.
Indeed, he has now started five games in a row, racking up four goals and five assists during that time, and it is telling that no player has been involved in more Premier League goals (11) this season than Sane, prompting high praise from his manager.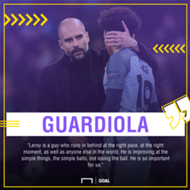 "Leroy is a guy who runs in behind at the right pace, at the right moment, as well as anyone else in the world," Guardiola argues.
"He is improving at the simple things, the simple balls, not losing the ball. Before, he had to improve in that.
"Any goal is important and he is scoring a lot of goals, creating chances, giving assists. He is a young player, 21 years old, and he is so important for us."
Most importantly of all, Sane now realises exactly why he has become so integral to the way City play. Furthermore, he knows that by following Guardiola's advice, he can become a world-beater.
Strange as it may seem for a player who scored a stunning goal on his first appearance at the Santiago Bernabeu, for Schalke against Real Madrid in March 2015, Sane wasn't sure he belonged at City.
"I was young and maybe when I played against bigger clubs at the beginning here I was thinking, 'OK, they are better than me,'" he explained.
"Maybe I was a bit scared also, because I was with a new team in a new country and you don't know anything about the league.
"But then at the end Pep told me, 'Play how you played at Schalke because you were free there.'"
Guardiola has set Sane free again at City. Now, catch him if you can, Arsenal!