Highlanders v Dynamos
Battle of Zimbabwe between Highlanders and Dynamos postponed for safety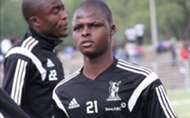 The Battle of Zimbabwe between traditional foes Highlanders and Dynamos has been postponed for the third time in three weeks.
The 2018 PSL campaign enters matchday 21 this weekend with all matches being played as scheduled, except the Highlanders-Dynamos showdown.
Two weeks ago, all league matches were suspended ahead of presidential elections as the Zim PSL tried to separate football from politics in a polarised Zimbabwean political landscape.
Following deadly violence that rocked Harare and claimed 10 lives last week, in the aftermath of the presidential vote, the PSL once again postponed matches.
The country's security authorities feared that the violence could spill into football stadiums.
Now with the elections yet to settle, the Battle of Zimbabwe had been slated for Barbourfields Stadium and has been called off once more, although other matches will go ahead as scheduled.
The PSL has however been trying to play down the political aspect affecting the much-awaited tie.
"The match (between Highlanders and Dynamos) has been postponed due to logistical issues. That is the explanation, nothing new," PSL spokesperson Kudzai Bare told Goal.
Fans wearing political party regalia have been banned from stadiums, while the making of political gestures from the stands have not been tolerated by law enforcement agents.
On several occasions, violence has characterised matches between Highlanders and Dynamos.
As recent as last season, the first leg of the Battle of Zimbabwe was abandoned at Barbourfields Stadium, the home of Highlanders, due to crowd trouble.
Interestingly, the arch-rivals have their roots traced to political movements and have often been used as mileage vehicles by politicians.
Dynamos are keen to take revenge on Highlanders, who beat them 1-0 in the reverse fixture in Harare in April.