Premier League
Ayew wants former footballers to lead Ghana FA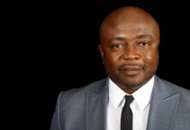 Former Ghana captain Abedi 'Pele' Ayew has insisted that he is not interested in vying for the Ghana Football Association presidential elections, when the position becomes vacant in 2019.
Incumbent president Kwesi Nyantakyi, who has been in office since 2005, has indicated he'd not seek another term when his reign ends in 2019.
''I think Kwesi Nyantakyi has done his best and if he has got the courage to say he will not compete in 2019, it is a good one,'' Ayew told the media.
''I think there are competent people in Ghana who can take over the position in his absence.
''We don't lack intelligent people. I am not interested though but I think we have good and knowledgeable people in the game who can take over.
''I think it is high time we allow former footballers to take over the football administration, and allow the boxers to also take over boxing management,'' he added.
Goal understand that vice president of the association George Afriyie, Kurt Okraku, Kwaku Eyiah esq, and Alhaji Karim Grunsah have all expressed interest in succeeding Nyantakyi.
Great Olympics board member and former GFA vice president Fred Pappoe has refused to confirm his interest in the race.