A-League
A-League expansion shortlist revealed with 10 clubs left standing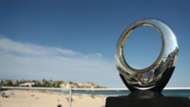 Football Federation Australia have revealed the 10 clubs that have made their shortlist for A-League expansion.
Applicants from South West Sydney FC, United for Macarthur (Sydney), Southern Expansion (Sydney region), Team 11 (Melbourne), South Melbourne FC, Western Melbourne Group, Brisbane City FC, Ipswich Pride FC, Canberra & Capital Region and Wollongong have all been invited to contest the next stage. 
While bids from the Gold Coast, Tasmania, Fremantle, Belgravia and Adelaide 11 have all missed out.
For those that have made the shortlist, they'll now need to submit their final applications before the August 31 deadline. 
A final decision on the two teams to join the A-League in the 2019/20 season is expected by October 31.
FFA chief executive David Gallop explained the ultimate decision on expansion bids will be based on who can best benefit the whole football community.
"FFA's job is to get the best outcome for the Hyundai A-League and football as a whole," Gallop said.
"That means granting licences that will complement the existing Hyundai A-League clubs, link back into fans and the football history in their local community, help to develop football pathways for more players, increase interest from sponsors and broadcasters, have solid financial backing and operate sustainably.
"Expansion has created enormous interest and attracted 15 groups to come forward from around the country.
"Once we get these two new clubs established for the season after next we intend to add more clubs in future years."