"For me, Ronaldo is the greatest. He was as [good as] Pele. There was nobody like him. No one has influenced both football and the players who emerged as Ronaldo."
ZLATAN IBRAHIMOVIC
"Ronaldo is the hardest attacker I've ever had to face. He was impossible to stop."
ALESSANDRO NESTA
"Ronaldo is not a man. He is a herd."
JORGE VALDANO
"Without hesitation, Ronaldo is the best player I ever played with. He had such an ease with the ball. He is number one. Every day I trained with him, I saw something different, something new, something beautiful. That's what makes the difference between a very good player, and the exception."
ZINEDINE ZIDANE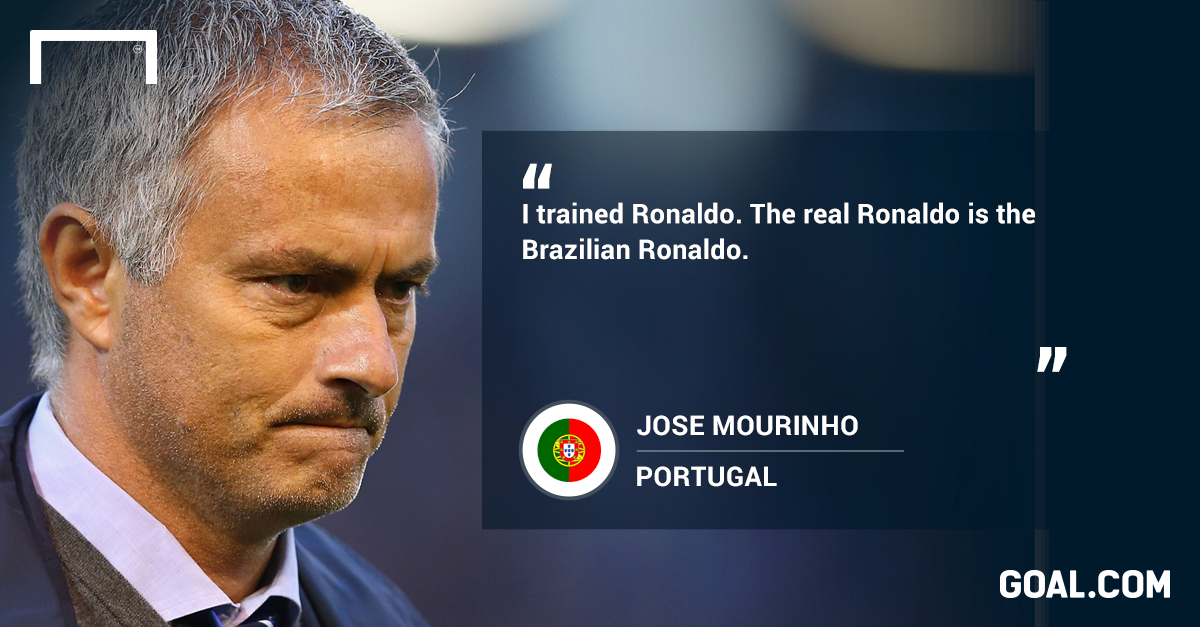 "He was the fastest thing I've ever seen running with the ball. Had he managed to stay free of injury, he had every chance of becoming the best footballer ever."
SIR BOBBY ROBSON
"I play in Italy and everyone I've ever talked to there said that Ronaldo was the best player that ever played in Italy. For me he was the most complete player ever."
MIROSLAV KLOSE
"He was one of the best players I've ever seen. I've never seen anyone with better movement. I would have liked to have played with him because he could have scored 2000 goals. I'd have given him the ball every time."
ZICO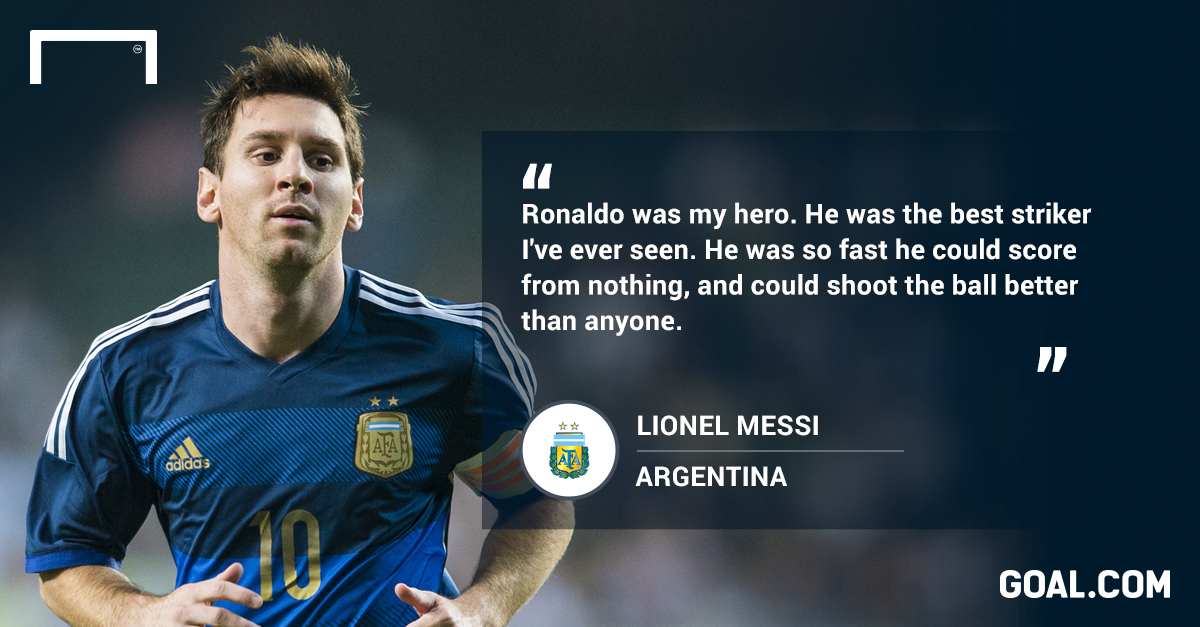 "I think Ronaldo felt he didn't need to work as hard as us in training. He could do in two days what the rest would take 10 days to do. And usually he was right."
EMERSON, FORMER TEAM-MATE
"He could do whatever he wanted with the ball. If he decided to score, then he'd score. He had strength, technique, and could play anywhere, on any pitch, against any opponent. He was above everyone else."
SANDRO MAZZOLA, FORMER INTER SPORTING DIRECTOR
"In December 1992 I said I've sent a boy to Cruziero who is going to be Brazil's next striker. He will play in the 1998 World Cup. They asked the name and I said 'Ronaldo'."
ROBERTO GAGLIANONE, HIS FIRST COACH AT SAO CRISTOVAO