Juventus midfielder Kwadwo Asamoah is the winner of the Goal Ghana Player of the Year 2013 Award.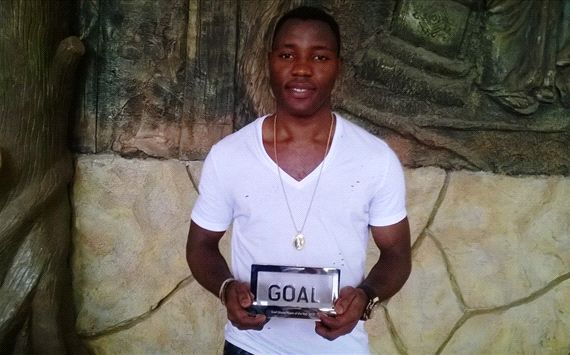 ONE FOR THE CABINET| Asamoah polled 664 votes out of a total 2,292 to win the prize

The Black Stars playmaker was voted by readers of the website ahead of Al Ain striker Asamoah Gyan, FC Honka's Gideon Baah, Stromgsgodset goalkeeper Adam Kwarasey and Andre Ayew of Olympique Marseille.
Asamoah polled 29.0 per cent representing 664 of the total votes cast (2,292) to clinch the prize as against Gyan's 27.3% (626 votes). Soccer Reality TV revelation Baah gave the Black Stars players a run for their money for coming third with 27.1% (622 votes) while Kwarasey managed 8.9% (204 votes) ahead of Ayew (7.7%) who had 176 votes.
"This is amazing!" a visibly excited Asamoah told Goal when he received his trophy. "These are players that I respect and are doing well in their clubs. So I really appreciate it. It is something great and it will encourage me to do more because it tells me I am important to Ghanaians."
He added: "It will push me to do more. It tells me that there are people back there watching me. It will help me do more in everything that I do. I think people are also watching me outside the pitch, my style and this is important to me as a player and if I have been chosen among such important players then it tells me I am doing well."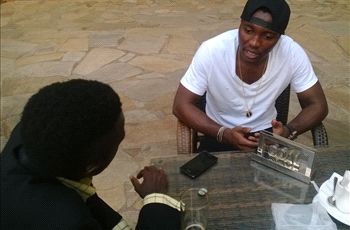 "It will push me to do more. It tells me that there are people back there watching me."
The 25-year-old helped the Old Lady to win the Serie A for the 2012-13 season and won two Supercoppa titles in 2012 and 2013. He has been instrumental in helping the defending champions stay at the summit of the league log this season and was immense in helping Ghana secure a third successive World Cup berth.
"It has been a good year for me. The only thing that went bad has been our elimination from the Uefa Champions League. For the league we were able to win it and won the Supercoppa twice. We have to stay focused in the Europa League because that is what we have now in Europe," the 2010 Caf Most Promising African Player said.
Asamoah is naturally a midfielder, but is being used as a wing-back at Turin. And is that a big deal for the ex-Udinese player?
"For me I am happy to have two roles on the field because as a player if you are able to play so many roles, it is good for you and the team. I'm ready to give everything that I have for the team. Most importantly, I need to stay focused and continue to play."
Asamoah, who scored on his Juventus debut against Napoli in a Supercoppa game on August 11 last year, is optimistic the Bianconeri will retain the Serie A title this season but admits it would take a great deal of hard work.
"It won't be easy, but all depend on us," the 2012 Ghana Player of the Year noted. "We need to win our games as we are doing. We must not think about what others are doing. It is going to be a tough and difficult year because it will be the third time in a row for us to win the league. As you can see Roma and Napoli are doing well and looking at how they play it is not going to be easy, but we have to stay focused to the end because the end will decide the winner."
Join us in congratulating Asamoah on winning the Goal Ghana Player of the Year 2013. Send him your best wishes below…