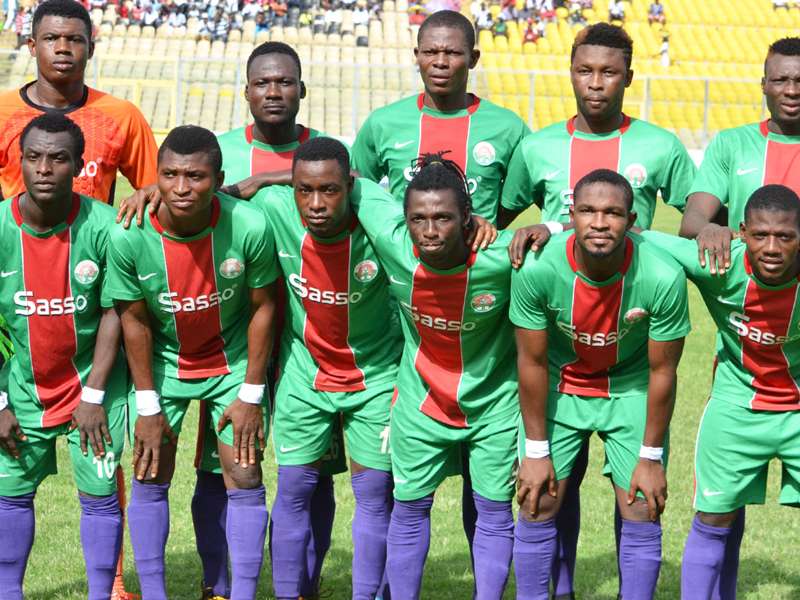 Techiman City midfielder Baba 'John' Mahama says he will not mind joining Asante Kotoko ahead of the 2017 Ghana Premier League, despite interest from rival clubs.
The 19-year-old rose to fame last season after making 25 appearances for the Brong Ahafo side and scoring four goals and assisting seven. However, Techiman could not beat the drop following a loss to regional rivals Berekum Chelsea on final matchday day.
"I am ever ready to join Kotoko and help the club in the 2017 Ghana Premier League season. Their officials are still negotiating a deal with my counsel and Techiman so I'm waiting for a fruitful outcome," Mahama told Angel FM.
"Although, they have not concluded on any amount or years that I have to sign but if it becomes possible for me to join now, I can start working for the club wholeheartedly.
"For now it's because negotiations haven't concluded that's why I haven't joined the team yet but it is every player's dream to join a big club like Kotoko.
"However, since I will be making a new move, I am aware of the competition and pressure that await me should negotiations end well,'' he added.
Aduana Stars have also shown interest in Mahama but their initial bid was rejected by Techiman according to reports, leaving Kotoko a commanding lead to seal the deal.
The 2017 season may start in February next year.