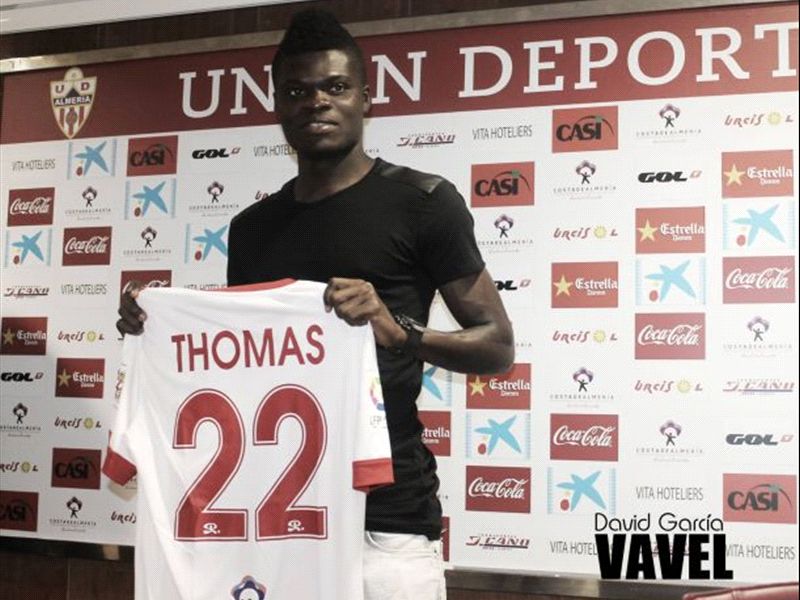 Almeria have finally unveiled Ghanaian midfielder Thomas Teye Partey, who they acquired on loan from Atletico Madrid.

The player joined the Andalusian club before their international tour of Thailand and could not be unveiled because of the pre-season but has been presented to the fans upon their return.

"I wanted to play at this level of competition to improve my talent for long, I am very happy to be here for the great confidence you have given me, my coach and the club," Partey told his club's official website.

"I play defensively, but I like to get to the other end. Yes, I like to pull up and help the team, that's what everyone expects, I'll give you everything I have."

Partey added: "I am comfortable in any position. I am also happy and free with all the players in the club."

Having already being tagged as the new Felipe Melo by the Almeria fans, Partey insisted that he is a man on his own and play his own game

"I am Thomas and would always be Thomas, Felipe Melo is Felipe Melo, we are different people. All I want to do is to help my team," the Ghanaian said.

Partey, 21, featured for Real Mallorca on loan last season where he netted five goals in 37 appearances.