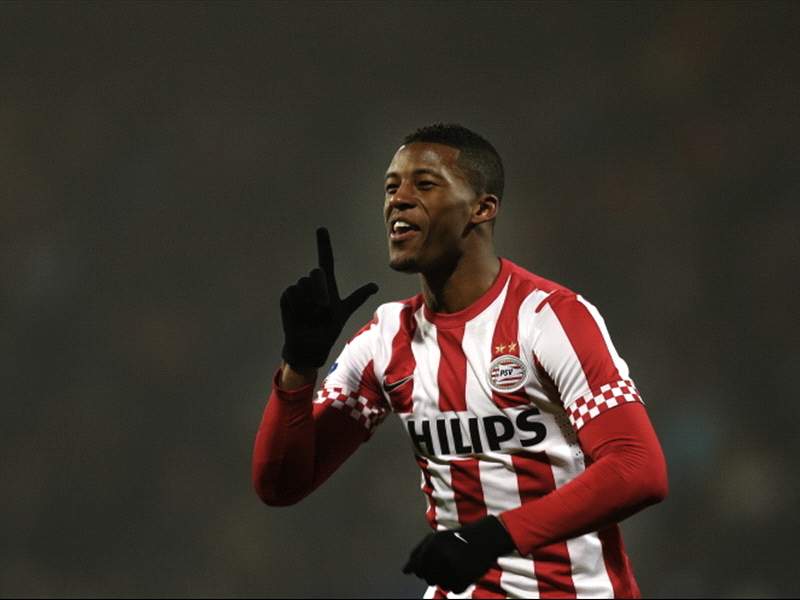 PSV Einhoven attacking midfielder Georginio Wijnaldum has played down claims circulating around in the Dutch media and other parts of the world that he is a Ghanaian.

The 22-year-old former Feyernoord and Sparta Rotterdam Youth Star has now put it on record that he has removed the Ghanaian name "Boateng" as his surname long time and does not see the reason why people are trying to change his identity.

"I want to put on record that I am now Georginio Wijnaldum not Georginio Boateng, in fact I have been known as George Wijnaldum for four years now," he stated.

"Boateng was the name of my former step father who is related to retired Dutch footballer of Ghanaian-origin George Boateng."

"My step father gave his surname to me but after he divorced my mother I got the Boateng off my name and took my mother's name Wijnaldum as my surname."

Wijnaldum added, "My mother and my original father are Surinamese so people should get it clear."

The youngster who is highly rated in the Eredivisie league has featured for all the Dutch junior national sides and he scored on his debut for the senior national team on September 2, 2011 when he came on as a late substitute in a game against San Marino

He is also the cousin of former Real Madrid player Royston Drenthe.