SPECIAL
By Sammie Frimpong

Fifa president Sepp Blatter's recent mockery - in word and deed - of Real Madrid's Portuguese forward Cristiano Ronaldo has drawn the ire of the player, his club, and major players in the football world.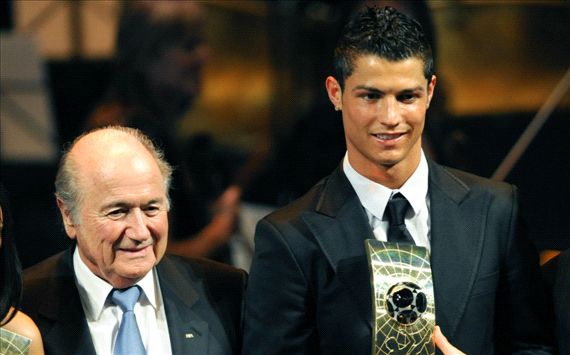 The Swiss septuagenarian has rendered an unreserved apology and withdrawal of his rather unsavory comments. Blatter, however, is no stranger to controversial, tactless remarks on various facets of the game for which he has had to retract.
After his latest faux pas, Goal recollects some of the worst.
ON WOMEN'S FOOTBALL - 2004
"Let the women play in more feminine clothes like they do in volleyball. They could, for example, have tighter shorts. Female players are pretty, if you excuse me for saying so, and they already have some different rules to men —such as playing with a lighter ball. That decision was taken to create a more female aesthetic, so why not do it in fashion?"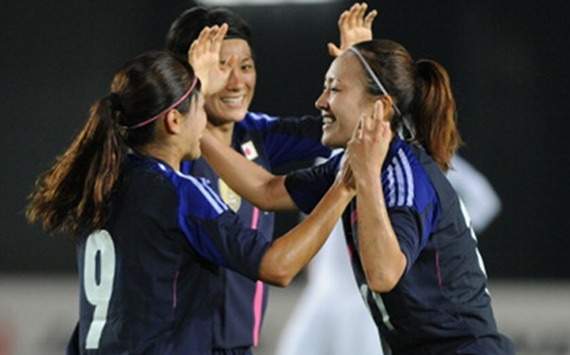 ON WOMEN... AGAIN - 2013
"We now have three ladies on the board. Say something, ladies! You are always speaking at home, say something now!"
Almost a decade after Blatter first left his unpleasant marks on the female footballing sorority with sexist words, he blundered again, this time at the 63rd Fifa Congress held in Mauritius in May 2013, where three women were elected/co-opted to join Fifa's Executive Committee. All those who readied themselves to deliver an ovation to the first part of Blatter's statement would surely have been left looking sheepish and disappointed at what followed. Earlier on, Blatter had casually described Australia's Moya Dodd (one of the trio) as "good and good-looking."
ON RACISM - 2011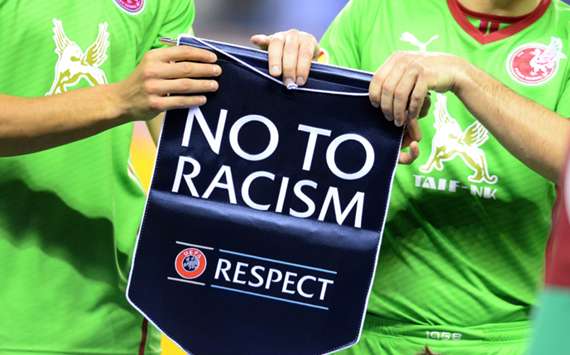 "There is no racism, there is maybe one of the players towards the other, he has a word or a gesture which is not the correct one, but also the one who is affected by that, he should say it's a game, we are in a game. At the end of the game, we shake hands, this can happen, because we have worked so hard against racism and discrimination."
For attempting to play down the reality of an ill the magnitude of racism in a sport that was, at the time of those comments, struggling with two high-profile allegations in that regard - namely the Suarez-Evra and Terry-Ferdinand rows - and suggesting it could be wiped off with a mere handshake even if it indeed existed, Blatter earned lots of merited backlash.
ON RONALDO – 2008
"I think in football there's too much modern slavery in transferring players or buying players here and there, and putting them somewhere."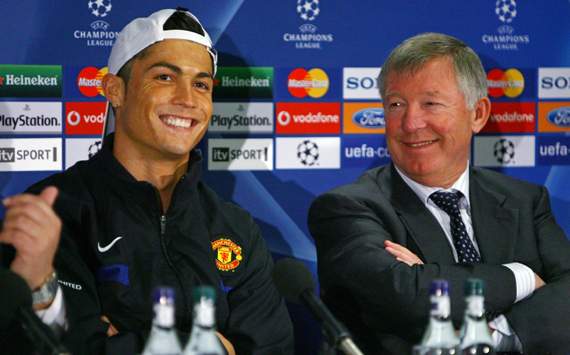 Seemingly, the former Ballon d'Or winner, like women, is a favourite topic of Blatter's. Just when early rumours began to circulate of Ronaldo's interest in moving from Manchester United to Real Madrid sometime in 2008, the Fifa boss opined strongly. Perhaps a bit too stoutly, if you consider the fact that he all but referred to football's then poster boy as a slave.
ON HOMOSEXUALITY - 2010
"I'd say they [gay fans] should refrain from any sexual activities."
Qatar, designated hosts of the 2022 World Cup, outlaws homosexuality. In an absolutely unnecessary attempt to make light of a rather delicate issue, Blatter, when quizzed on the cultural factors to be considered during the Mundial in the Gulf state, blurted the words above. Again, he wasn't spared, especially by a community that considers itself often victimized.
ON MORALS - 2010
"Listen, this is a special approach in the Anglo-Saxon countries. If this had happened in let's say Latin countries then I think he would have been applauded."
The English FA had just stripped John Terry of the national team's captaincy for apparently being a poor example after stories of an alleged affair he had had with his former Chelsea team-mate Wayne Bridge's partner emerged, ahead of the Three Lions' 2010 World Cup campaign. Blatter shared his views on this too and, as can be inferred from above, he stuffed an entire Latin world into a bottle, sprinkled it with not a little vitriol, screwed it shut, and dumped it fecklessly as only he knows how to. The world's reaction was almost as immediate and ruthless in this instance as well.

Follow Sammie Frimpong on

Goal Ghana has its own

and

account, so for all the latest news and features on Ghana football follow us by clicking on the above links