Fiifi Anaman




SPECIAL REPORT

|

Ghana




Follow on
When Medeama lost 4-0 to Tema Youth in their first match in the second round of the league, former coach Bashir Hayford had just ditched them and joined Ashgold, so assistant coach Shaibu Tanko had been promoted to take his place substantively.
The loss came as quite a shock, as Medeama were league leaders (still are, in fact) and had also beaten the same opponents by a goal to nil in the reverse fixture weeks earlier. Tanko's men, in his debut game, were undone by a vintage Tema Youth side at the Tema Stadium. Coming after the abrupt and enigmatic departure of Hayford, the panic button was very much in sight.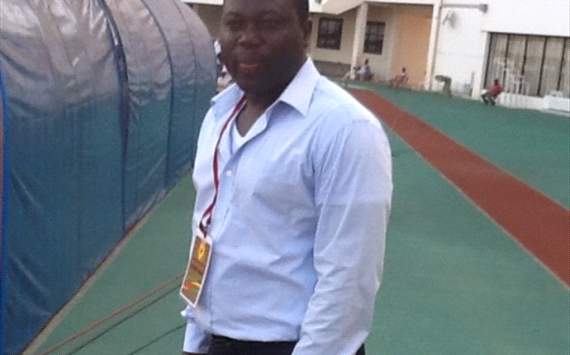 The board reaffirmed their faith in their man. He would go on to lead the Mauves and Yellows against Hearts of Oak in week-17's headline fixture at home in Tarkwa. In between this, he led the club to a comfortable 3-0 FA Cup round of 64 win over Subri Royals. Also, the club made Ghanaian football headlines signing a mouthwatering $80, 000 deal with Ghana Manganese Company. Everything looked good.
Joseph Gordon could have won it for them in that game, but a late equaliser from Hearts' talismanic skipper Mahatma Otoo ensured Tanko had only managed a single point out of a possible six. The league leaders had failed to win a league game in the New Year, after finishing the old on top, with a win. Confidence was dwindling. Pressure began piling up.
A little over a week later, Medeama voyaged to Wa and triumphed 5-4 on penalties after a scoreless FA Cup round 32 tie with the Blues. The team made their way back to Tarkwa, a place in the last 16 secured. The double dream still very much alive.
On Tuesday morning, the news broke out. It was first reported on Accra-based Happy FM. Ibrahim Shaibu Tanko had been sacked. Just like that. Out of the blue.
Out of the blue?
The signs were there – albeit internally. Apparently, Tanko, a lecturer-cum-trainer at the University of Education, Winneba (famously known for being home of Ghana's first and only Sports College) was not giving his job on the bench in Tarkwa as much priority as the club's management expected from him. It was reported that Tanko shuttled between Winneba and Tarkwa frequently, in a practice that many though compromised his job focus.
In fact, according to executive Vice Chairman Albert Commey, the trainer was not present when the team made the trip to Wa. "He sent me a text saying his Uncle had died," Commey explained on Accra-based Hot FM. "We expected him on Saturday (game was on Sunday), but he failed to turn up. Sunday morning, and there were still no signs of him."



"The subplot in all of this, was whether what many thought as the display of over demanding nature by the Medeama top brass had contributed to Hayford's shocking decision to walk away,"






- Fiifi Anaman

When Tanko did arrive late on, he was asked to sit aside as he had not prepared the team for the game. Assistant coach Evans Adottey oversaw Medeama's penalty victory over Wa All Stars.
"The president told me his checks revealed that Tanko's very own University of Education Winneba were involved in the GUSA (University Games) in Tamale," Commey added. The insinuation here, of course was that coach Tanko was in attendance. Which would have normally not been a problem, except it was at the expense of a crucial FA Cup tie – a situation that only went on to provide arsenal to his critics within the club who argued he was not 'committed enough'. And of course, there was his uncle's funeral – his superiors had thought he'd made a fool out of them by insisting he was going there instead of the GUSA games. Tanko, as expected, denied this, and sought to clarify the situation: "My Uncle's funeral was in the North, whilst there, I learnt of my University's participation in the GUSA games. I actually didn't go there purposely with the University team," he told Asempa FM.
"We asked him to report in Tarkwa for a sit down meeting with the board, he said he could only make it on Tuesday," Commey added.
There it was - showdown talks. It didn't look good for Tanko, whose apparent lack of focus had been a major source of worry for weeks at board level. Weeks. Interestingly, comments by Romanian Ciorba Aristica, former Aduana Stars coach considered to be in line to succeed Tanko, revealed officials of Medeama were already head hunting (him) as early as last week, at a time when Tanko, according to Commey, had returned to Winneba instead of staying in Tarkwa after the Hearts game.
Tanko himself had explained that his workload in the lecture room took a very little toll on his work. "I only lecture twice a week. And they're all on Mondays."
After the news broke on radio, Tanko said in an interview: "They own the club. They can decide to do whatever they want. It's up to them. I don't know what wrong I've done"
Tanko was right; it was ultimately up to them. And they made their decision after the meeting with Tanko, a meeting under which, sources reveal, his "low level of commitment" was made known to him as the prime reason for his axing. "We felt his commitment level is too low for us to put the fortunes of the club in his hands," Commey said after the meeting. "We'll serve him a letter I just signed. Assistant coach Adottey will for the time being be the caretaker coach."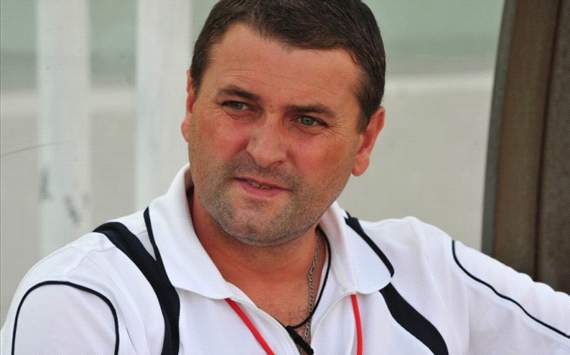 HEIR APPARENT |
Ciorba Aristica
The said letter, referred to by Commey, reportedly raised amongst other things, Tanko's low level of commitment, his failure to sign a formal contract, honour management and technical meetings and disclose the full terms of his employment with the University. Tanko, only in charge for barely four games, said he finds it hard to comprehend these issues raised.
The contract, he explained, had been on the table, but, in his own words "who is supposed to make sure a contract is signed or whose fault is it if it is not signed; the employer or the employee?"
"In every human endeavour there are challenges, you have to manage the situation as it is," Tanko said optimistically before the meeting on Tuesday. "Imagine what could have happened to me if I wasn't on the (University job). Just imagine."
Medeama's official statement read termination by "mutual consent", whilst Commey stressed it "isn't about his competency, but an issue of divided attention." Coach Tanko might be gone, but his saga has only triggered a crisis situation characterised by instability. A crisis that could cost them dearly, possibly derailing their title ambitions. Things look extremely good in their financial books, but not in their dugout. The next coach, (although reports are rife that Aristica has the job), to be appointed will be their fourth head coach this season alone.
The subplot in all of this, was whether what many thought as the display of over demanding nature by the Medeama top brass had contributed to Hayford's shocking decision to walk away, as Tanko had hinted that in his bid to understand the validity of their reasons for sacking him, there was "something hidden".
"I can't speak for Bash, all that I'm saying is that something is not right," Tanko cautiously told Asempa.
Coach Hayford, by the way, could not care less about the crisis that has engulfed his former employers. On Tuesday, whilst his successor's sack letter was being processed, he was busy winning by three goals to nil away to Elmina Sharks in the FA Cup, after a difficult start to his reign in Obuasi.