COMMENT
By Kwame J.A Agyemang
Next month marks the 29th edition of the Africa Cup of Nations, and holding true to form like past tournaments, this one will certainly produce dividing opinions on African footballers who choose to continue playing for their club and not compete in the Afcon.
Those choosing not to play may allude to the timing of the tournament. In the case of African players plying their trade in top leagues such as the English Premier League, French Ligue 1, La Liga, Serie A, and Eredivisie, the Nations Cup occurs during the middle of their season. Some fear that departing mid-season will cause insecurities about their role on the team. For instance, they may come back and not be able to regain a spot on the team.
Another concern is picking up a knock in the tournament or suffering from fatigue due to the amount of games played. In regards to getting injured, many Ghanaians will conjure up memories of on-loan midfielder at Real Madrid, Michael Essien. In regards to fatigue, pundits said Yaya Toure was not the same after returning from the last Afcon. In any case, this certainly disturbs not only the player but the club as well. After all, the club is paying the footballer's salary. As a football manager or executive, how would you feel if your star player went off to the Nations Cup and returned with a season-long injury?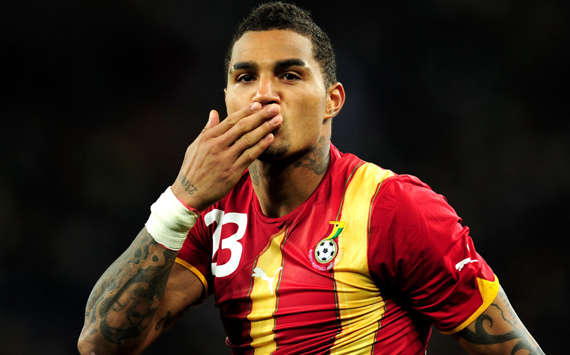 2010 WC hero |
KP Boateng's output at the 2010 World Cup helped him to AC Milan
Conversely, there is the argument that a footballer should always respond to national call-ups. For many African footballers, if not for the platform that the national team gave the footballer to perform, there is no contract from the likes of big-time European giants. Though Kevin-Prince Boateng was neither born nor groomed in Ghana, his performances at the 2010 World Cup played an integral part in him getting a contract from AC Milan. The same holds true for many other Ghanaians and African footballers. In a sense, it becomes a responsibility and duty for them to respond to national call-ups. As the national team manager, how would you feel if you gave a certain player the platform to succeed, and he now snubs every opportunity to play for the national team?
Ultimately, I can see both sides of the argument. Playing football serves as the livelihood for footballers. One injury can change the landscape of their career and cut their career prematurely short. On the other hand, the national set-up and fans want to see their best players on the pitch to represent their country. Typically, these are the footballers playing in Europe who earn millions of Euros or GBP a year who do not want to ultimately "bite the hand that feeds them."
So, the debate continues.
Follow Kwame Agyemang on