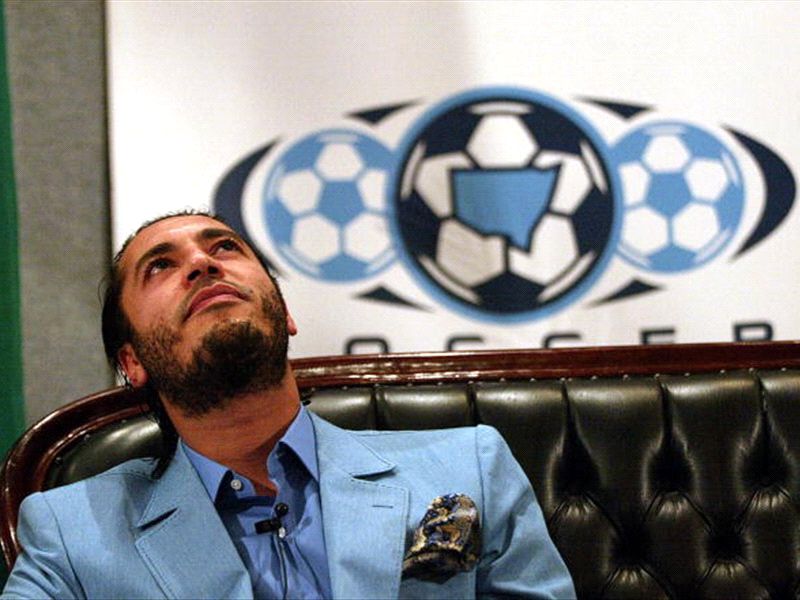 FEATURE
By Sammie Frimpong

After a little over two years spent in asylum provided by the Nigerien government in the aftermath of his father's overthrow and subsequent death, Al-Saadi Gaddafi, a son of former Libyan dictator Muammar Gaddafi, has been extradited to his homeland, where trial for crimes committed while president of the Libyan Football Federation awaits him.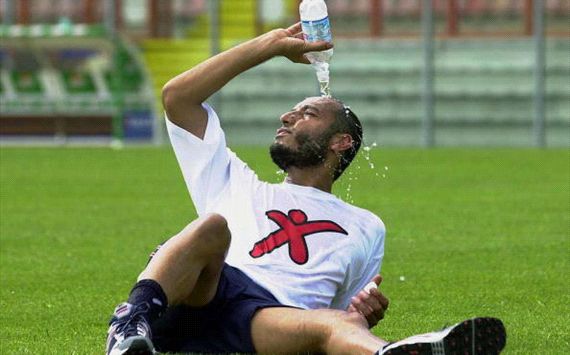 Saadi is of particular interest to the football world mainly because, believe it or not, he once played the sport, and professionally, too. Not that he was a particularly talented footballer, though, but the fact that he featured on the books of, among others, three major Italian clubs makes his career quite notable.
From an early age, Saadi was obsessed with football and wanted to indulge in it with what little skill he had, at a time some of his six brothers probably harboured thoughts of succeeding Gaddafi senior when the old man was no more. Seemingly uninvolved - and perhaps uninterested - in whatever succession plans there may have been, Saadi started out playing as a forward.
Within three years (between 2000 and 2003), he had represented the Libyan capital's two biggest clubs, namely, Al Ahly Tripoli and Al Ittihad Tripoli. Saadi, on his own, might not even have made it in five-a-side soccer, never mind a proper football league. Armed with his power-laden surname and influence, though, he was untouchable. Libyan football of that period was designed to suit Saadi, papering over his many weaknesses and bringing to fore fortes he never even had.
To elevate him to prominence, a decree was enforced that ensured none but Saadi's name would be mentioned by commentators during games; every other player was referred to solely by their shirt numbers. Often refereeing decisions would be deliberately skewed to favour the team for which Saadi played, and any who dared protest were dealt with severely by state security forces.
Saadi, in 2003, embarked on a stint abroad, opting for Italy where his father (and, by extension, the Gaddafi family) had considerable business interests and connections with some among the high and mighty of the calcio community. Flamboyant Saadi's first port-of-call was Umbrian outfit Perugia, where he hired Argentine legend Diego Maradona and disgraced Canadian sprinter Ben Johnson as technical consultant and personal trainer respectively. Needless to say, associating in such close proximity with these sporting greats did precious little to improve Saadi's athletic ability. Before long Saadi was on the move - but not before failing a drug test while with the Grifoni - signing for then Uefa Champions League-bound Udinese, and for Sampdoria a season later. His spell in Italy as a footballer lasted all of four years, in which he made just two appearances [as a substitute]: one each for his first two clubs, and none for his last.
A candid analysis of his brief outing for Perugia in Italy's la Repubblica newspaper read thus: "Even at twice his current speed he would still be twice as slow as slow itself."
Hardly complimentary.
Off the pitch, though, Saadi left his prints: huge ones, too. His failure in Italy could be blamed as much on his hedonistic, playboy lifestyle as on his painful lack of quality.
| | |
| --- | --- |
| | To elevate him to prominence, a decree was enforced that ensured none but Saadi's name would be mentioned by commentators during games; every other player was referred to solely by their shirt numbers. |
Even in a family noted for its sheer notoriety, Saadi was considered something of a black sheep, especially in the 'bloom' of his playing streak during which he also amassed some 18 caps as captain of the Libyan national team.
A US diplomatic cable which emerged on Saadi in 2009 mentioned scuffles with European police, "abuse of drugs and alcohol, excessive partying" and "profligate affairs with men and women" among the 40-year-old's many dark escapades. In July 2010, he was also ordered by an Italian court to settle a €392,000 bill left unpaid from a month's stay at a luxurious Ligurian hotel some three years prior.
A known bisexual with a touch of extravagance (he reportedly invested $100m in a Hollywood film fund and owned a few lions in a private enclosure), gay pornographic material was reportedly found among Saadi's possessions when his home was ransacked by looters after the fall of Tripoli during the Libyan crisis.
On retiring from 'active' football, Saadi tried his hands at football administration, taking up the role of head of Libyan football's governing body with little success. Instead, it was while in that capacity that Saadi got embroiled in the murkiness of Gaddafi-era Libyan politics, for which he is soon to stand trial in the north African nation following his extradition earlier this week.
A failed footballer, an immoral celebrity and a public official of questionable repute, it suffices to say Saadi would leave behind few good memories, if any, should he indeed receive the death penalty that some suggest awaits him at the end of the scheduled judicial proceedings.


Goal Ghana has its own

and

account, so for all the latest news and features on Ghana football follow us by clicking on the above links