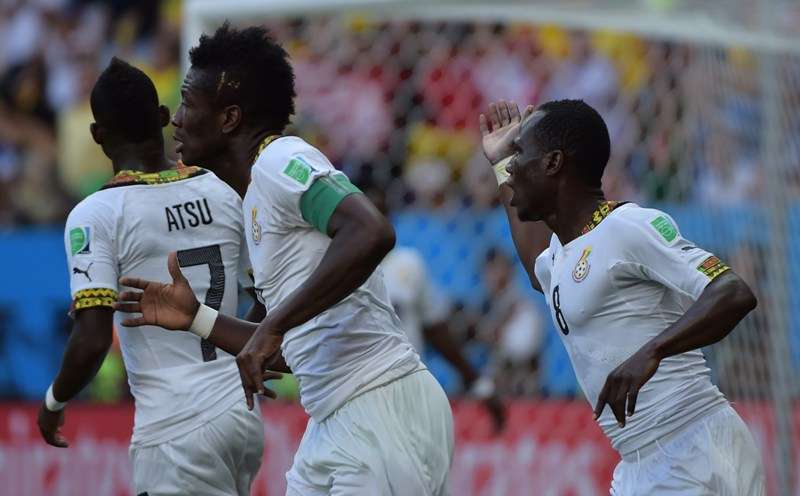 By Kent Mensah
Ghana international Christian Atsu is optimistic the Black Stars will bounce back, despite their draw against Uganda in the 2015 Africa Cup of Nations qualifiers on Saturday.
The west Africans needed a win at all cost to redeem their image after an outrageous outing at the World Cup in Brazil but ended up drawing 1-1 with the Cranes.
Kwesi Appiah's side were uninspiring at their favourite Kumasi Sports Stadium and had to come from behind to pull level courtesy a controversial penalty in the second half.
Atsu admitted pressure is on the four-time African champions to win back the hearts of their disgruntled fans who threatened to boycott the fixture all together.
"We have just started the qualification. The last is always more important than the first. We are still on course," the Everton loan signing told the press after the game. "They came with a strategy and they packed a lot of midfield players and was difficult for us to get through."
The home fans at a point in time booed and jeered at their own players and rallied the Ugandans on to score. They resorted to that and other off-pitch protest to register their displeasure against the Black Stars for their failure at the global showpiece.
Atsu conceded that the posture of the fans had an untold psychological effect on the players, but believes "things will get better for the Black Stars. We need the fans. We apologise to them that things went wrong in Brazil. If they want the country to move forward they should not look at what happened in Brazil but look into the future."
Ghana's next game is against Togo on Wednesday, September 10 in Lome.