Would a Super League be good? - The view from East Africa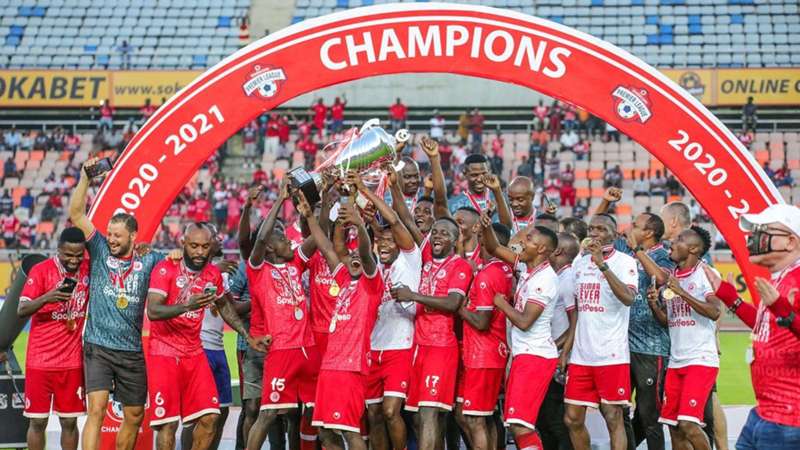 Simba SC.
Goal Kenya.

Seth Willis

The Super League is not the way to go for the sake of African football. A league with no tiers, no relegation or promotions? What will be the motivation? Just for money?

For how long will it be sustained without becoming boring? In Europe, it was shot down because of the selfishness involved, and it should not be allowed to take off in Africa.

The member associations interested in developing football, not only in their country, but on the continent as well, should not allow their clubs to participate and instead, money should be used to make the Caf Champions League and Confederation Cup valuable.

Express FC.

Milton Nyakundi

The idea of an African Super League is not only misconceived but stinks to the high heavens. It's absurd that an idea that Fifa opposed in Europe is being imposed in Africa which needs to have structures that can bring more fans to the stadium.

Africa is not ready for such an idea, it's not going to grow African football and it must be opposed and its advocates exorcised from our football because they are the enemies of African football.

We cannot afford to make football on our continent an exclusive club for some chosen few, football is and should remain open and competitive enough such that only sporting merit guarantees one a position on the high table.

Connivers and cartels must now be called out and chased from African football.

URA FC.

Francis Gaitho

The Super League is a misguided idea for Africa because it will lead to the death of both the Champions League and Confederations Cup because the cumulative value of both tournaments is derived through the membership of the clubs being targeted by Caf for the Super League.

The objective of the new Caf President should be to source for a new commercial deal after the Caf Executive Committee terminated Lagardere Sports and Entertainment's contract in November 2019.

Also, we have not exploited the full power and potential of the Caf Champions League and have not promoted it locally to Africans, to embark on random experiments. Right now European football is more popular in the continent because Caf officials are unwilling to put in the hours to market and promote domestic tournaments and leagues.

Super League is not a quick fix-panacea to solve perennial institutional and structural problems which ail Caf.

Simba SC.

Isaac Swila

The idea of a Super League, to me, for lack of a better superlative, is laughable. Why, in the first instance, would one even think of it? What are the driving factors? What's the concept? Is it embedded on a need or a want? Are we ready for it or is Caf merely trying to ape a concept that fell flat in Europe?

From where I sit, African football and the continent at large is bedevilled with lots of challenges, there are a lot of issues that Caf must first address before thinking of jumping the gun. How for instance are its premier inter-club competitions - Champions League and Confederation Cup run and managed?

Are clubs happy? You'll realise the answers to the above, when posed to a sober football brain, would generate a negative response, and for that, I conclude that the idea is an absurdity! Ridiculous to say the least. Motsepe should keep focus.

BackpagePix.

Bonface Osano

A terrible idea that did not emanate from Africa, but Fifa through Gianni Infantino, who is micromanaging Caf.

The same has been rejected in Europe, no one should entertain it here. It's a bad attempt at robbing the masses of a game they so much love by creating an elitist league for a few monied clubs.

Africa also lacks the infrastructure required to support such a lofty idea. I hope Caf Exco for once will stand up to be counted and reject this proposal.

BackpagePix.

Kiplagat Sang

The African Super League? Not a good idea at all. This is an idea that I feel is motivated by money, and, in the long run, the less privileged clubs will be excluded from the elite competition.

I feel the proponents of the idea are purely doing it for materialistic purposes and have not considered the wishes of the fans.

Since the founder clubs are set to be given permanent seats in the Super League, would that not erode the spirit of fair competition?

KCCA FC.

Andrew Mwanguhya

I'll be honest with you...I have not read a word about that league. Have not had the interest. So I wouldn't want to waste your space.