What happened to Fergie's fledglings?
2. David Beckham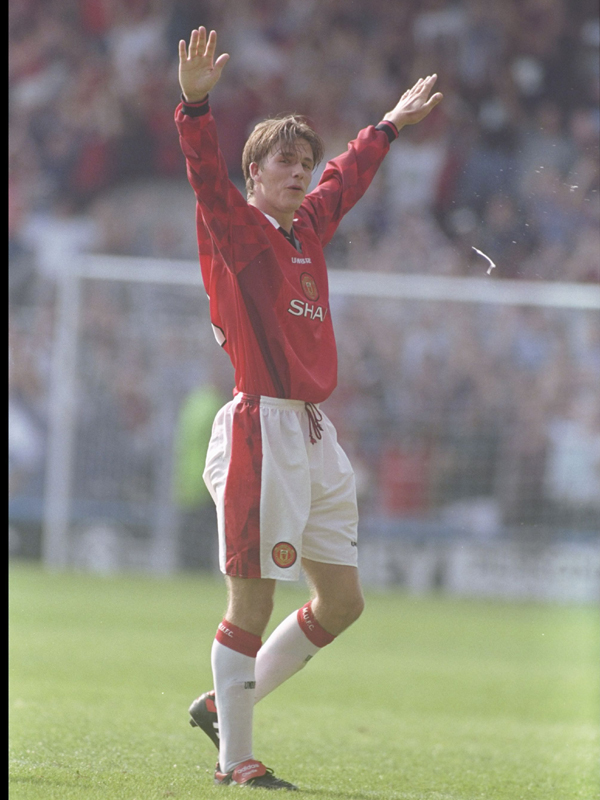 Arguably the most popular English footballer since Stanley Matthews, 'Becks' is the sport's undisputed glamour boy.

Despite being a Londoner, his United-supporting parents regularly travelled to Old Trafford for games. A young David then joined Bobby Charlton's Soccer Academy in Manchester and was picked up by the club.

Although he made his senior debut at 17 years old in September 1992 against Brighton in the League Cup, it took him longer than many of Fergie's Fledglings to establish himself and even spent a loan spell at Preston in the Third Division in 1995.

His wonder goal from the halfway line against Wimbledon at Selhurst Park opening day of the 1996-1997 season was a defining moment for Beckham who later revealed he had played with borrowed boots.

Beckham was made a scapegoat for England's 1998 World Cup exit after being sent-off against Argentina in the quarter-finals, but remained a favourite with United fans and he rewarded them the following season as the club won the Treble.

His glamorous lifestyle put an increasing strain on his relationship with his boss and it was reported that his pop star wife Spice Girl Victoria encouraged him to leave his beloved United.

He joined Real Madrid in 2003 for £25 million and won the La Liga title with them in his fourth and final season at the Bernabeu.

Five seasons at MLS side LA Galaxy with loan spells at Milan followed before moving to French outfit Paris Saint-Germain in February, where he is the last Englishman still involved in this season's Champions League.

At 37, England's most capped outfield player refuses to talk about retirement and still hopes to represent his country at the 2014 World Cup Finals in Brazil.
What happened to Fergie's fledglings?