2. Lionel Messi (Barcelona) - £115.5m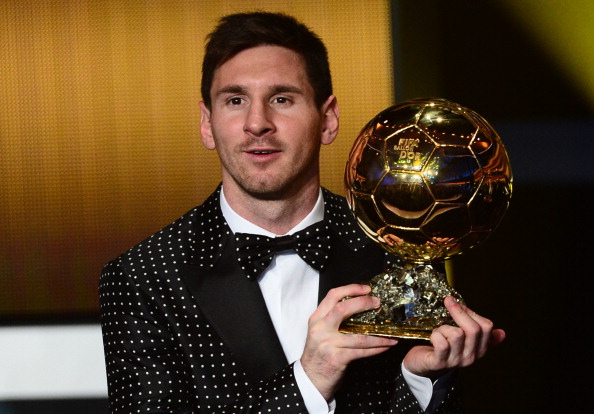 The four time Ballon d'Or winner who scored a record 91 goals in 2012 is not used to coming second, but he has a little way to go before his earnings and endorsements ensure his overall wealth is the biggest in football.
But the tricky Argentine certainly has time on his side. At just 25 years old, the diminutive Messi should only now be reaching the peak of his powers.
Without seemingly reaching his prime, Messi has already won five La Liga titles, three Champions Leagues, two Club World Cups, two Copa del Reys and an Olympic Gold medal.
As well as a record goal haul in 2012, the year ended with him signing a new and improved contract with Barcelona which has seen his pay rise from £172,000 a week to £251,000 a week, plus bonuses. He is understood to potentially collect a further £1.5million a year from success related bonuses - bonuses he has been used to collecting on a regular basis over the years.
The Argentine's asset portfolio includes several properties in his hometown of Rosario in Argentina including the house he grew up in, an exclusive apartment, a luxury mansion and a compound for his family. He also owns a luxury mansion in Barcelona. His range of cars extends to an Audi R8 worth £100,000 and a Ferrari F430 Spider worth a cool £135,000.
He has a range of extremely lucrative sponsorship deals with a long-term relationship with the likes of Adidas (worth £2m a year) and Herbalife. In 2012, Messi signed new multi-million pound sponsorship deal to be the global ambassador for Turkish Airlines as well as a deal with Proctor & Gamble. He also shot a TV commercial for Japanese face wash Scalp-D that has subsequently gone viral.
Other endorsements include a long-term deal to be a global ambassador for EA Sports, as well as Pepsi, Audemars Piguet and Dolce & Gabanna.