4. Kaka (Real Madrid) - £66.5m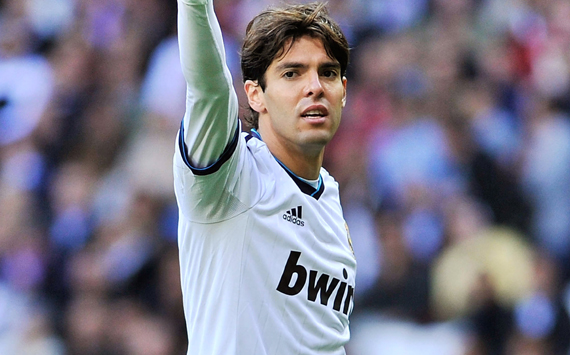 It is hard to comprehend just how far and fast Kaka's form has fallen since the former Ballon D'Or and Fifa World Player of the Year winner swapped Milan for Real Madrid in 2009.
When the Brazilian superstar joined Real for a £54 million fee in 2009 - the second largest fee ever paid at the time - the stage was set for a glorious new chapter in his career. Instead injuries have continued to plague the attacking midfielder who picks up a salary worth £141,000-a-week, with the possibility of a further £689,000 in bonuses.
Sadly Kaka's career has nosedived to such an extent that despite being only 30, the attacking midfielder seems likely to move to the MLS when his current contract ends in 2015, after expressing his interest in the US league.
However there are signs that Kaka may rise again. He made a goalscoring return for Brazil last September, ending a two-year exodus, and a player with such a massive profile and clean-cut image will be hoping to be selected for the 2014 World Cup in Brazil. He has scored 29 goals in 85 games for his country so far.
Nevertheless he remains one of the world's most recognisable footballers and is adored in Brazil. Kaka became the first sportsman to amass 10 million Twitter followers last year, while his salary is swelled through sponsorship deals with Adidas, EA Sports, Sony and Brazilian soft drink Guarana. He has also been a model for Armani since 2007.
He owns a Madrid mansion worth £5m in the same neighbourhood as team-mate Cristiano Ronaldo and coach Jose Mourinho, several properties in Brazilian city Natal and as perhaps a clue to his future plans, also owns three luxury apartments in Manhattan, New York.