The top 10 African-born Premier League players ever
3. Didier Drogba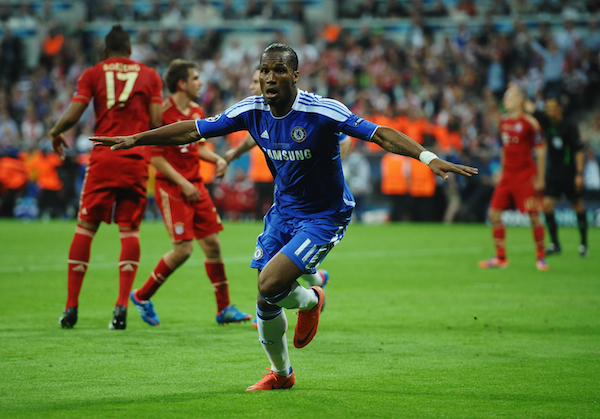 At his best (which was often), Didier Drogba was one of the most electrifying sights ever witnessed in Premier League stadia. Reaching prominence relatively late for a footballer, he was snapped up by the emerging force of Chelsea in a £24 million deal in 2004, a price which looks positively cheap in hindsight.

Initially derided as a diver - a comic affectation that he never lost but one that was put into perspective by his all-conquering power - the Ivorian's feats demanded respect, finishing on exactly 100 goals in the division. He immediately won the title with the Blues and went on to do so twice more, also lifting six domestic cups, two Community Shields ... oh, and blasting his side to Champions League glory almost single-handedly in 2011-12.

Allying terrifying power to underappreciated pace, Drogba was a behemoth who could surely have continued having an impact in England had he not left for Shanghai Shenhua after that extraordinary triumph in Munich.
The top 10 African-born Premier League players ever