The 10 worst Premier League January transfers
10. Michael Ricketts to Middlesbrough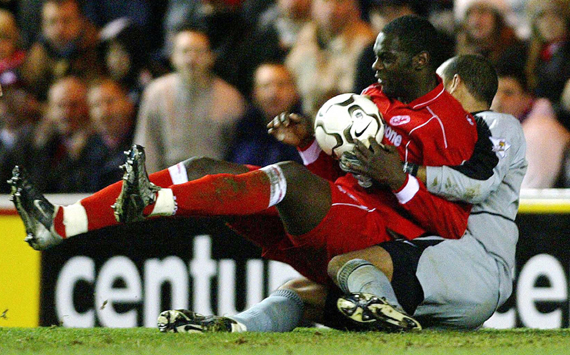 Ricketts had developed a fine reputation at Bolton, firing the Trotters to promotion from Division One in 2001 and then netting 13 times in his debut top-flight campaign to keep the Lancashire side up.

His impressive form included a match-winning performance against Manchester United at Old Trafford and he was awarded with a call-up to the England squad, being capped in a friendly against the Netherlands in 2002.

All this prompted Middlesbrough to shell out £3.5 million for the striker in January 2003 and Ricketts' form immediately fell through the floor.

He scored just one goal in the rest of the 2002-03 season, against his former club, and was part of the side that won the Carling Cup in 2004, again against the Trotters.

A mere three goals in 29 appearances and some calamitous performances saw the striker allowed to leave for Leeds on a free, just 18 months after joining the Teesside club.
The 10 worst Premier League January transfers