Goal.com Christmas gift guide: For the fan
4. Camouflage OnePiece jumpsuit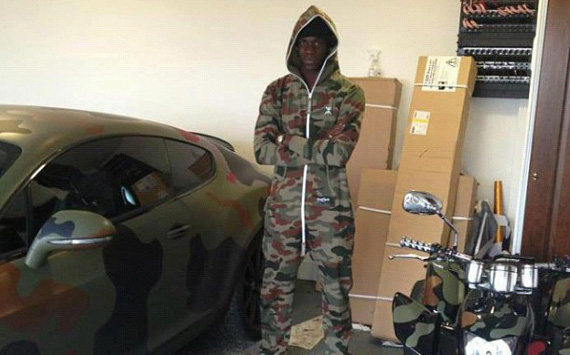 When you hear the name Mario at Christmas, thoughts of Luigi, Yoshi and Princess Peach usually spring to mind. This year, however, it's that man Balotelli, and you can be just like the Manchester City striker with your very own camouflage OnePiece jumpsuit.
Admittedly, the matching car and quad bike may just be out of most people's price range, but there's no reason not to treat yourself to this warm, cosy number modelled so stylishly by the Italian striker. You can find it here from
OnePiece priced at £159
, pretty good value for a piece of clothing you will never take off again - it's uber comfy!
Goal.com Christmas gift guide: For the fan