Kerala Blasters
Immortal Gamers lighten up Kochi with FIFA 18 World Cup Edition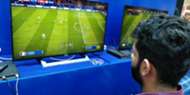 If you're a parent feeling bad about your kid playing games, times are changing. 
Kochi-based eSports group Immortal Gamers successfully concluded their sixth gaming event in the city since their inception in 2016 on Sunday. 
The FIFA 18 gaming tournament, named IGFC World Cup Edition, offered plenty of thrills and spills to gamers who journeyed from all over the country to showcase their FIFA 18 skills on PlayStation 4. The event took place at Lulu Mall, one of the largest malls in the state.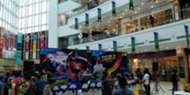 Kerala is yet to fully explore the potential of e-Sports, an industry that has been blooming all over the world. With FIFA organizing their own e-Sports championship and popular clubs such as Manchester City employing their own team of gamers to complete in such tournaments, introducing Gods Own Country to a whole new mode of entertainment was the first task on the list for Immortal Gamers.
Speaking exclusively to Goal, co-founder of Immortal Gamers Nikhil Prakash, who is one of the 15 members of an energetic group, said," We were a group of friends who wanted to do something in Kerala for eSports. When we started two years ago, there were no such tournaments being organized anywhere in Kerala. We wanted to bring that culture to the state and let people know what eSports is.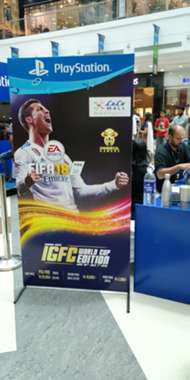 "We had a difficult time getting sponsors when we first started. When I told people about gaming events and PlayStation, it was a completely new concept for them. Now, due to media exposure, people know what the idea is."
Immortal Gamers have been hosting multiple eSports events every year and this is the sixth edition of IGFC.
"We started off by conducting an invite-only event consisting of 16 participants. The question on everyone's mind was, 'will it work?'. Then I approached Sony with my ideas. I spoke to Renjith who was the then state head of Sony India and he was fully supportive about my plans," recalled Nikhil.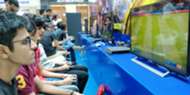 These gamers have come a long way since their launch, with the latest tournament offering prizes worth INR 81,000 including a PlayStation 4 Pro for the winner of the solo FIFA 18 event.
"Our first major event was then held with ChaiCofi had two sponsors and attracted more than 200 participants. Since then, the support from Sony and a lot of effort has helped us to make the events better. We had organized an event earlier in Nucleus Mall in Kochi and impressed by that, Lulu Mall, who wanted to do something related to the World Cup, sponsored the prizes this time around. It is a result of the effort put in by all 15 of us. Everyone has contributed equally to this success," Nikhil proudly proclaimed.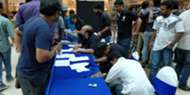 But will parents allow kids to spend time honing their gaming skills in front of a screen? The scope for employment in the eSports field will only get better, according to Nikhil, who has been a gaming enthusiast since his childhood days.
"There is a change in attitude happening among parents now. The parents of our previous winners took note of their kids' excellence at this level. Parents have started buying their kids Playstations now! Previously, it was a considered a waste of time.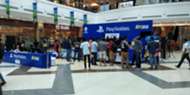 "I'm not sure about the opportunities to be a professional gamer in India presently but there has been a notable progress. I'm hoping gamers will start getting a lot more opportunities and support," concluded Nikhil.