WTF
Who is Bruna Marquezine? Everything you need to know about Neymar's on-and-off girlfriend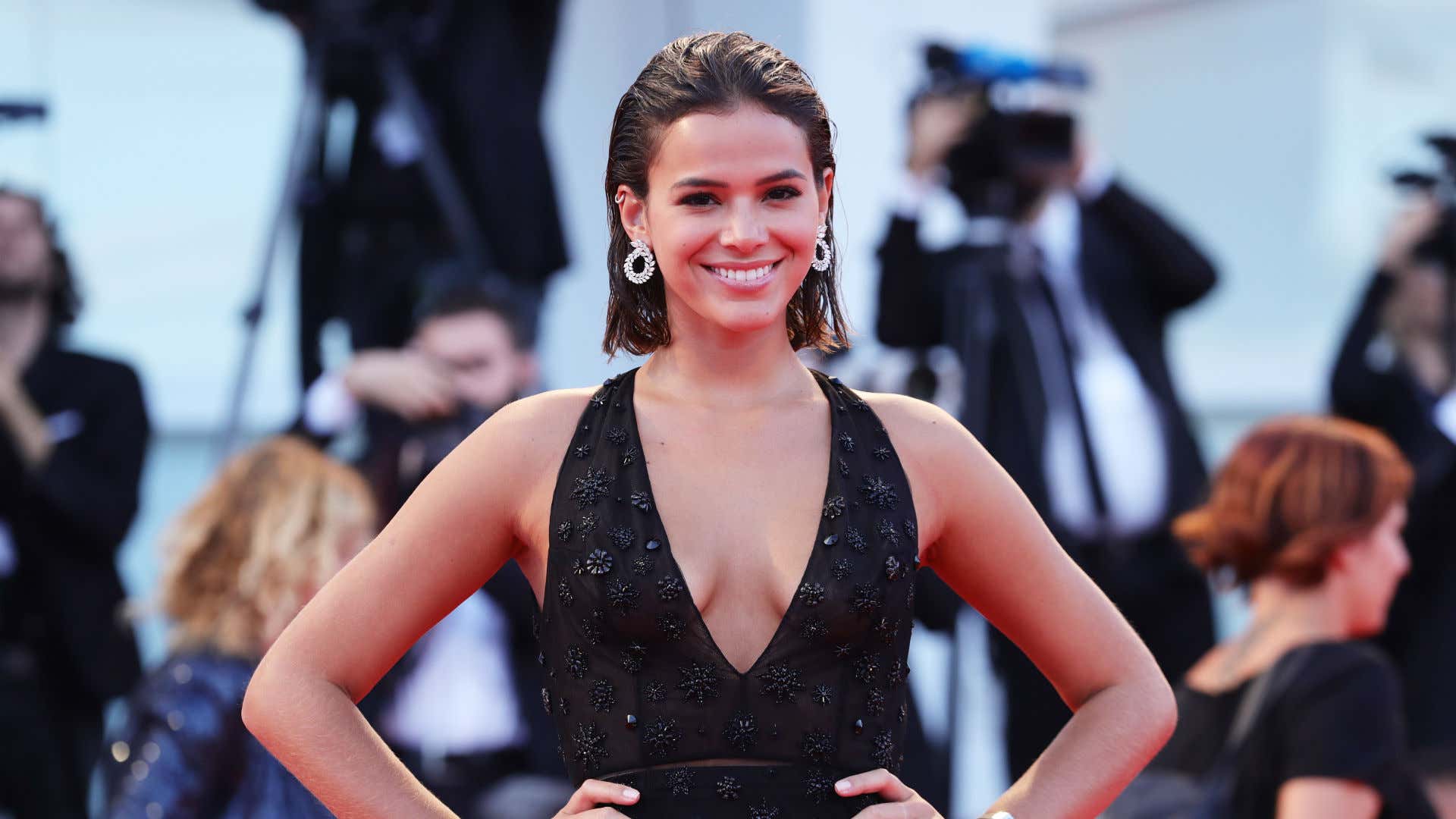 Neymar became the world's most expensive footballer in 2017 when Paris Saint-Germain matched his release clause to sign him for €222 million from Barcelona.
The Brazil international smashed the previous transfer record to become the new face of the Ligue 1 giants, and got off to the perfect start at his new club with a goal and assist in his debut against Guingamp.
He was later involved in a much-publicised spat with Edinson Cavani over who should take the club's penalties, but that situation now seems resolved as the Uruguayan striker stepped down to allow Neymar to step up.
He ended a historic year in style, partying in his native Brazil on New Year's Eve, where he rekindled his romance with actress and model Bruna Marquezine.
Not much is known about the pair's relationship, but Goal brings you everything we do know about Neymar and Bruna Marquezine.
---
WHO IS BRUNA MARQUEZINE?
---
A post shared by Bruna Marquezine(@brumarquezine) on Aug 20, 2017 at 10:32pm PDT
Actress and model Bruna Marquezine was born in 1995 and hails from Duque de Caixas, Rio de Janeiro, almost 400km from Neymar's family home in Mogi das Cruzes in Sao Paulo state.
She has been appearing on television since she was a child, and before she was 10 years old had appeared in some of Brazil's most popular telenovas (or soap operas) such as Mulheres Apaixonadas (Women in Love) and America.
In 2003, she won the Best Child Actress award at the Melhores do Ano, with Mulheres Apaixonadas taking home five awards in all while Marquezine also picked up numerous awards for her performance in America.
Mulheres Apaixonadas is where Rodrigo Santoro got his big break, with the Brazilian actor going on to Lost, Love Actually, 300 and many other popular television shows and films.
The 22-year-old has continued to impress as an actor, and has appeared in many more television shows and films in Brazil, as well as the 2013 edition of Dança dos Famosos, where she finished runner-up to fellow actress Carol Castro. World Cup winner Edilson was also one of the celebrities dancing on the show, but was eliminated after just three weeks.
Her newest television show, Deus Salve o Rei, premiered in Brazil in January 2018, and tells the story of a feuding medieval family.
In addition to her acting career, she also works as a model, and has over 26 million followers on her Instagram account.
---
HOW DID SHE MEET NEYMAR?
---
Neymar and Bruna Marquezine have had an on-again-off-again relationship since meeting six years ago. The pair initially were introduced at a carnival celebration in Rio de Janeiro in 2012, and began dating shortly after.
A post shared by Nj neymarjr (@neymarjr) on Feb 14, 2017 at 2:31am PST
In 2013, they broke up for a short time, but were back together before the 2014 World Cup, where Neymar suffered an injury against Colombia while playing in front of his home fans in Brazil. As a result, the then-Barcelona attacker missed the semi-final where the host nation lost 7-1 to eventual winners Germany.
They re-united again in October 2016 but had ended the relationship once more in June 2017 before Neymar's record transfer to PSG. The footballer confirmed the break-up at a charity event, telling reporters "I do not like to talk about personal things, but yes, me and Bruna are separated. It's a decision we have taken."
However, the couple looked to have once again rekindled their romance on New Year's Eve 2017 as they partied with PSG goalkeeper Kevin Trapp and his partner and Victoria's Secret model Izabel Goulart.
---
DOES BRUNA MARQUEZINE ATTEND PSG GAMES?
---
Bruna Marquezine is regularly known to attend international games in Brazil to cheer on Neymar while he is playing for the Selecao, and even visited Brazil's training camp during the World Cup in 2014.
She was also present at Neymar's Barcelona unveiling in 2013, taking photos of her boyfriend with her smartphone following his transfer from Santos.
However, with their relationship ended during Neymar's early career at PSG, she did not attend any Ligue 1 games as she focused on her own career and was busy filming Deus Salve o Rei.
Now that the couple are back together, Bruna might be a more regular visitor to Parc des Princes as Neymar looks to add the Ligue 1 trophy to his two La Ligas, three Brazilian titles, Champions League and Olympic gold medal.
---
WHAT DOES THE FUTURE HOLD?
---
With both Neymar and Bruna Marquezine progressing extremely well in their respective careers, the future looks bright from a professional perspective for the duo.
However, the future of Neymar and Bruna as a couple is less easy to predict. They have broken up numerous times before getting back together, and it would not be a surprise to hear one of them confirm a separation again before another eventual reunion.
Demi Lovato and Neymar were spotted hanging out in London last night. pic.twitter.com/qRM0LIUbvR

— Pop Crave (@PopCrave) November 15, 2017
Following their break-up in 2017, the Daily Mail claimed that the reason they split was because Neymar wanted to get married and have Bruna move to Europe with him, but she was looking to concentrate on her acting career.
If they do split, there should be no shortage of suitors for either party, with Bruna previously linked with Brazilian rapper Diego Raphael Villanueva and model Marlon Teixeira, while Neymar rumoured to have been partnered with singer Demi Lovato and actress Chloe-Grace Moretz.