Wenger adamant Arsenal 'remain active' in market inflated by Neymar and Mbappe
Arsene Wenger insists Arsenal "remain active" in the summer transfer market, but admits "huge inflation" is making top deals difficult.
The Gunners have been relatively quiet in their business so far, when compared to a number of their Premier League rivals.
Arsenal to win any major trophy - 15/8
While the likes of Manchester United, Chelsea and Manchester City have been spending £100 million-plus on new recruits, Wenger has drafted in free agent Sead Kolasinac and France international striker Alexandre Lacazette.
There is the promise of more to come, if the right opportunity presents itself, but the interest being shown in the likes of Barcelona forward Neymar and Monaco striker Kylian Mbappe has helped to raise asking prices across the board.
'Arsenal should get Mahrez not Barkley'
Wenger told Arsenal's official website on his plans for the remainder of the summer window: "What's next is to remain active.
"The difficulty is to bring top-level players in because you pay a huge amount of money for very normal players at the moment. As well, all the big clubs are chasing the same players and that provokes huge inflation.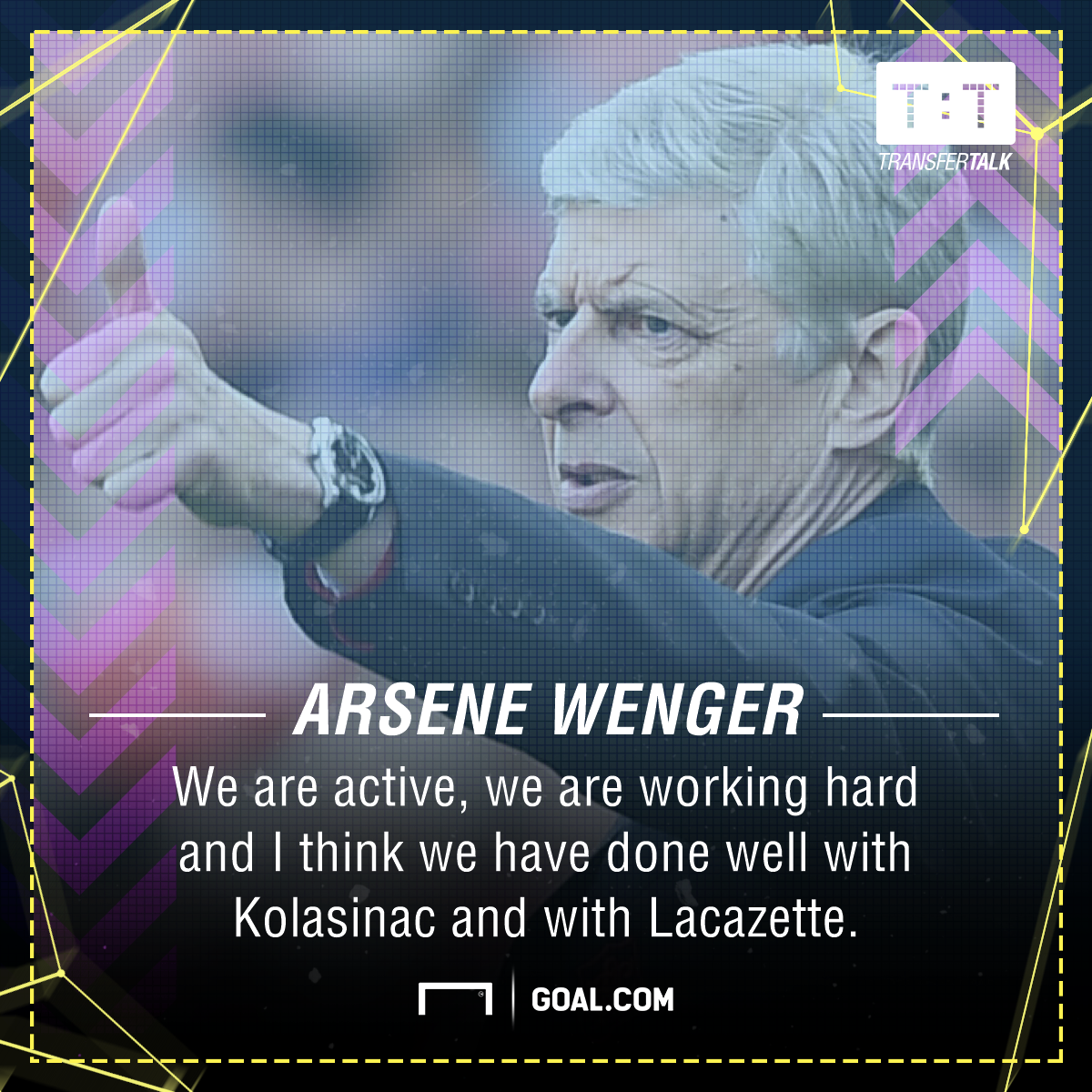 "Maybe this will be the first time we [football clubs] pay over £200m, maybe over £300m with Neymar and around £200m with Mbappe.
"So there is a huge inflation. But we are active, we are working hard and I think we have done well with Kolasinac, we have done well with Lacazette and we are continuing to work.
Emirates Cup to return to Arsenal
"There's the usual acceleration in the final part of August but I think you have always to be on alert every day, because a good opportunity might turn up.
"Sometimes people you are after for a long time are not available and suddenly they become available. So you have always to be on alert. That's what we do."
While still monitoring potential targets, Wenger did admit back in June that he expected to bring in a "maximum of three signings", so further movement may be limited.