Transfers
Van Dijk has asked to leave Southampton - Pellegrino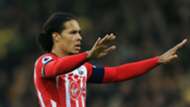 Virgil van Dijk has been sent to train alone by manager Mauricio Pellegrino after telling Southampton he wants to leave.
Get odds on Liverpool to win PL opener
Liverpool were leading the race to sign the defender, who also attracted attention from Manchester City and Chelsea, but the Reds publicly backed out of the deal after reports that Southampton were threatening action.
The Netherlands international is said to have set his sights on a move to Anfield, though, and is looking to force a way out, prompting his new boss to leave him out of their pre-season preparations.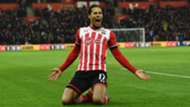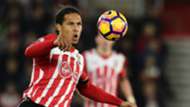 "The boy said that he is not available to play because he wants to leave. This is the decision," Pellegrino said of the 26-year-old.
"I had to say 'if you don't want to be involved because you don't feel OK then you have to train alone until this period of time happens'.
"My relationship with Virgil is excellent. I was clear with the boy, and I was talking from the first day with him."
Southampton executive director Les Reed said in June that Van Dijk is not for sale at any price, and Pellegrino insists it is the centre-back who must change his stance.
"The club was clear. The club told me they will not sell Virgil.
"I translated the idea of the club to the player and for me it was easy because I had to manage the dynamic of the team.
Liverpool sign Robertson in £8m deal
"Now he is not involved with the team because psychologically he is not 100 per cent. If you are not 100 per cent with the team I need to work with the players who are 1000 per cent to defend Southampton. It's easy for me.
"I hope that Virgil can review his feelings because you know that today a player is big business. Not just the player but behind them is a lot of interests.
"I don't want to say too much but we need the player, but 100 per cent. This is the question."
Van Dijk has made 55 Premier League appearances for Southampton since joining from Celtic in 2015. He is contracted to the club until 2022.