Manchester United v Southampton
Valencia explains why Man Utd aren't giving up on Premier League title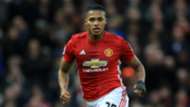 Antonio Valencia is looking for EFL Cup glory to provide the "impetus" for Manchester United to force their way into the Premier League title picture.
The Red Devils are unbeaten in the English top flight since October 23, with a positive response offered a 4-0 humbling at Chelsea.
Those efforts have not been enough to lift them into the top four, but they are now within touching distance.
Jose Mourinho's side sit sixth, two points adrift of the Champions League places.
They are 12 behind leaders Chelsea, but success in other competitions has helped to keep the confidence flowing and belief building that anything is possible.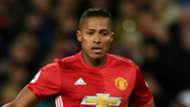 Valencia told the club's official website ahead of a Wembley showdown with Southampton on Sunday: "Winning the cup could give us even more impetus, as we're already pretty high on confidence.
"It's a big thing for us, there are around 15 games left in the Premier League and anything can still happen.
"While we have a chance mathematically, we'll carry on battling to try and win the title."
United may be setting their sights on multiple honours this season, but Valencia admits that their immediate focus is locked on the Saints – with no distractions allowed at this stage.
He added: "I'm 100 per cent up for it!
"You can never be just at 30 per cent. When you pull on the United shirt you have to be 100 per cent focused and ready. It's all about being totally concentrated.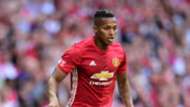 "In such an important game as a final, you really need to be mentally strong and fully focused on the game, even more so when it's at a fantastic stadium like Wembley, with all its history.
"Let's hope that's how it is in this final and we're all concentrating on our jobs and we can manage to win the cup.
Mou could start Rooney in final
"We have to put all the build-up, photos and interviews completely out of our minds, and focus on the task in hand.
"We've got a trophy up for grabs here and know just how important that is for the supporters.
"We can't approach the game in a relaxed mood; we have to go out, put in a shift and fight hard, and hope that throughout the 90 minutes, we're in control of the game and can eventually lift the cup."